Due to the fact that since the last century people can travel by air to almost any place in the world, also since then the number of potential vacation destinations is becoming more and more. In the meantime, we find it natural to fly halfway around the world for our desired vacation spot during the summer months instead of simply going to the North Sea or the Baltic Sea.
Dreamlike – but very distant – places such as the Caribbean islands or Hawaii can nowadays easily be reached by airplane, in order to switch off from everyday life at home at summer temperatures. Whereby on such journeys also frequently the attendance of various objects of interest plays a large role.
Among the particularly distant places where more and more people spend their vacations is the island of"Bali", which belongs to the country of Indonesia. Many places and areas on Bali look so picturesquely beautiful that they are part of numerous paradise calendars and the like.
Among the localities that are undoubtedly among the quieter and more relaxed resorts on Bali is the small village of "Amed". The reasons why Amed is a wonderful place for a vacation, as well as other interesting information about the small village can be found in this article.
General facts about Amed
Amed is a village located in the northeastern part of the Indonesian island of Bali. This village, along with seven other villages, is encompassed by a total of 14 kilometers of coastline. From the island capital "Denpasar" it takes about three hours to get to Amed.
In comparison, Amed is not one of the most visited resorts on Bali – however, a functioning yoga and diving tourism has already been established there, which is why there are a lot of exchange schools and yoga facilities in Amed.
But also various stores and restaurants from all over the world can be found in Amed, which makes the small village an extremely attractive destination for many vacationers.
Different beaches
When you go on vacation during the summer months, you usually travel to places that have beautiful beaches – but have only one type of beach in the vicinity. Once you've seen the local beaches on vacation, you often won't find a beach nearby that is noticeably different in nature from the local beaches you've already found.
The situation is different in Amed on the island of Bali. Here you can find not only beaches in lighter dream bays, but also partly dark volcanic beaches, which have almost nothing in common with the classic beach landscapes in large parts of Central Europe.
While one Amed beach has totally fine sand, another beach near the village has a much rockier character. The fact that there are such varied beaches within such a few kilometers is something very unusual for most European vacationers.
Beautiful places for fishing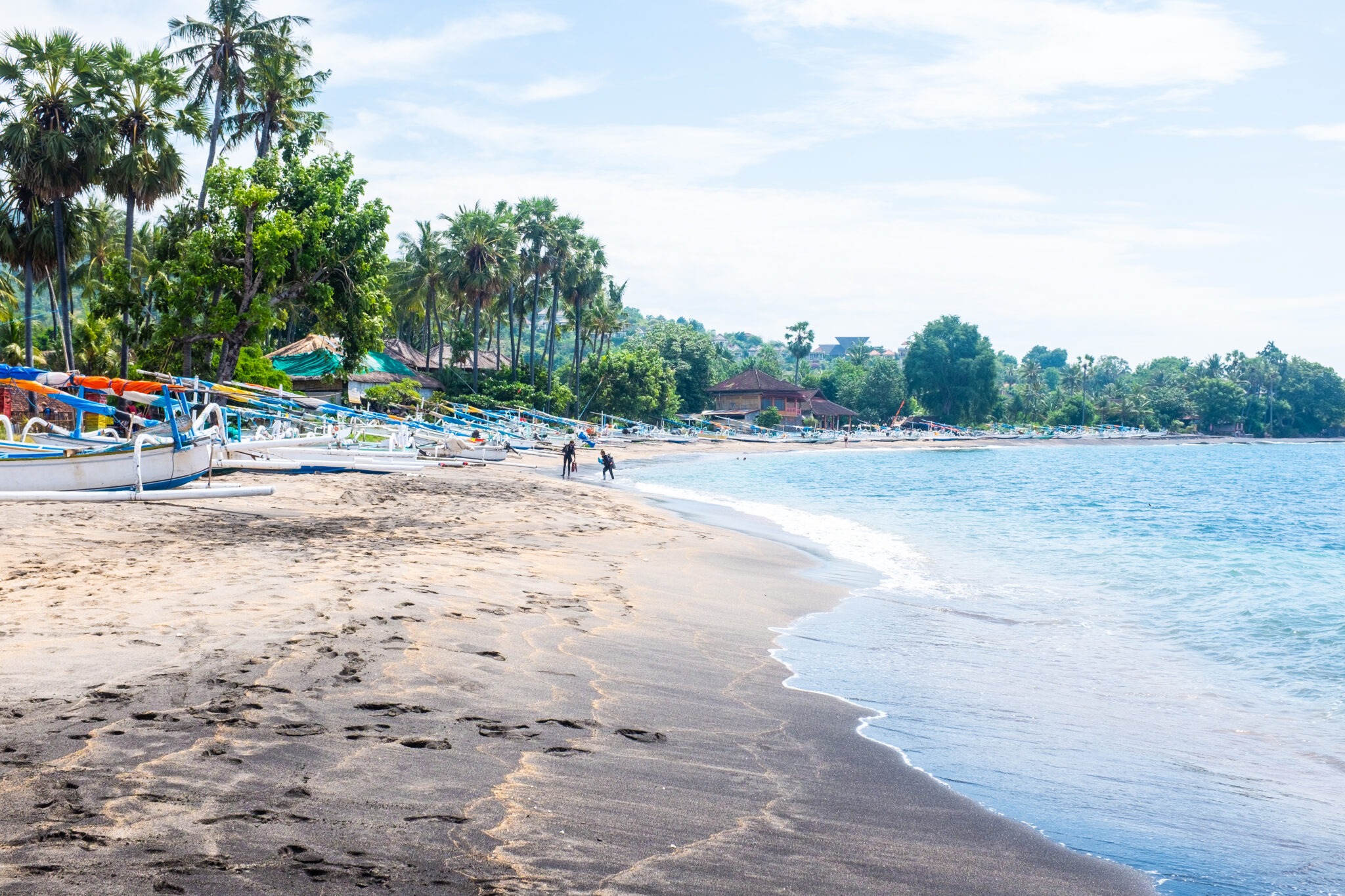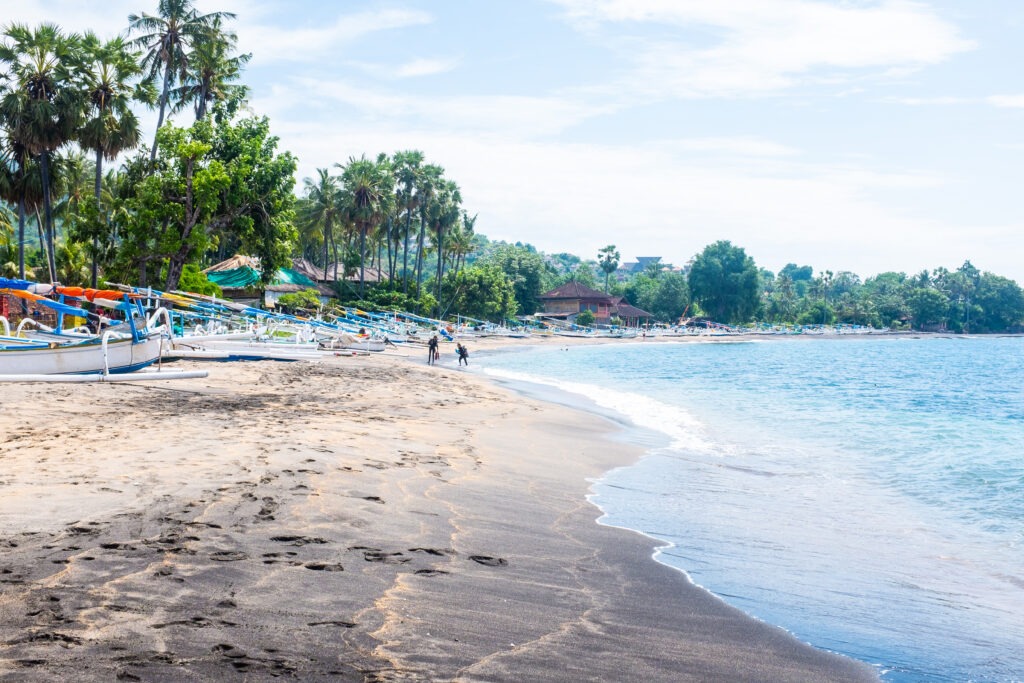 Fishing is also said to be one of the very few things that are exciting and relaxing at the same time. In this respect, it is not surprising that ambitious anglers like to practice this hobby during their vacation time, and therefore also want to go on vacation to appropriate areas, where fishing can be done without great difficulty. And Amed in Bali is undoubtedly one of these places.
In Amed many people live from fishing. In this respect, it is a good idea for vacationers to simply ask a few people on one of the many beaches if one of them is a fisherman who can take you out to sea with his boat to go fishing.
In fact, on such a fishing trip by boat it is also quite possible to spot one or the other dolphin – not to mention the many fish that can be fished out of the water there.
A place of rest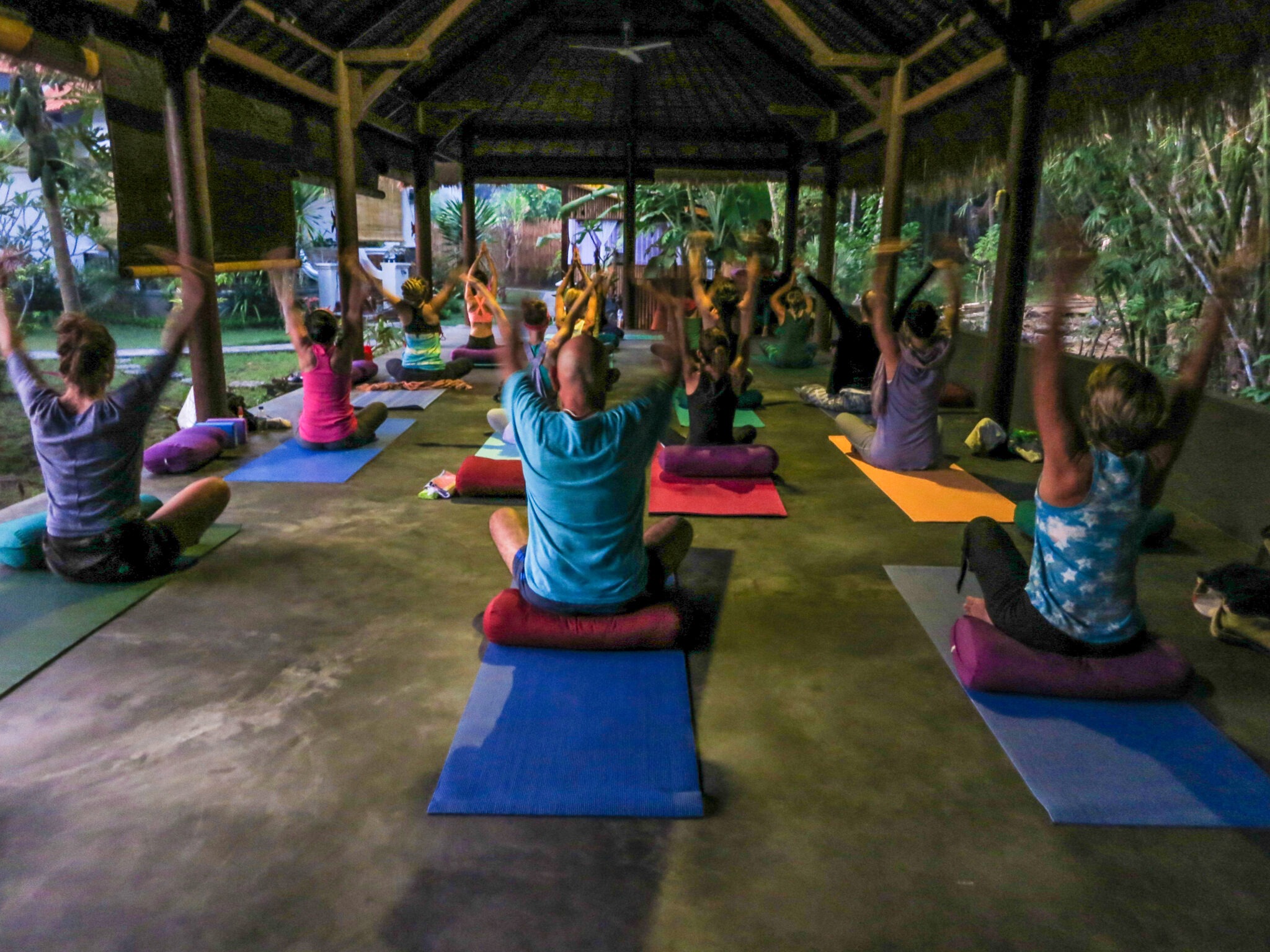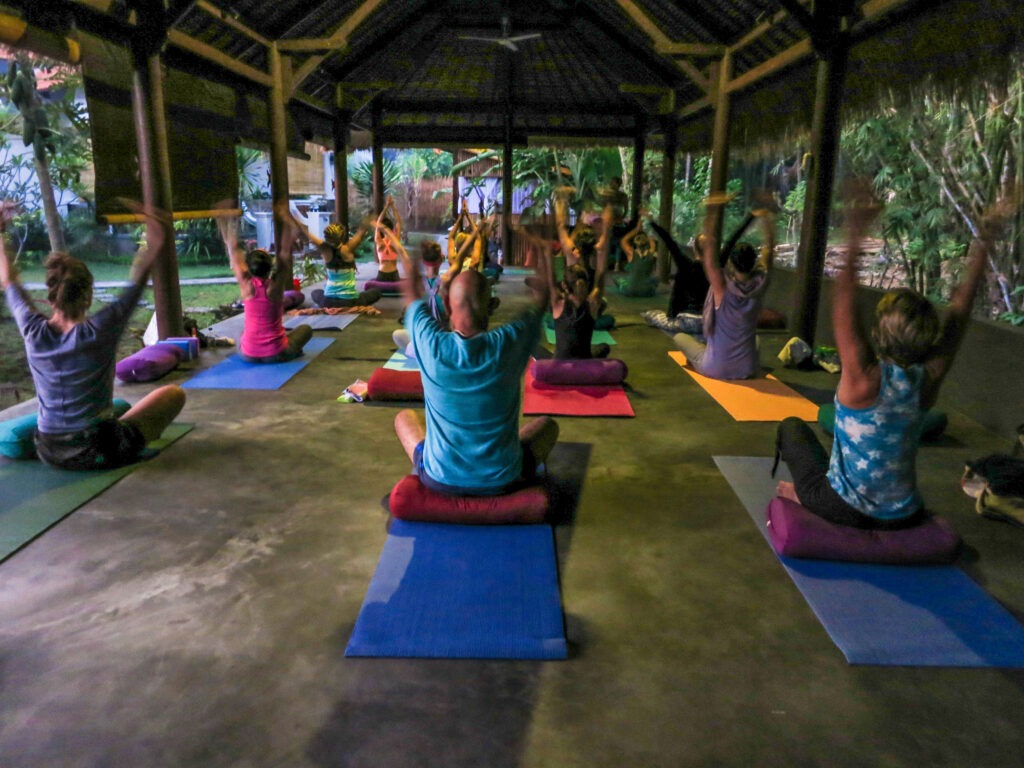 Many people also like to travel during their vacation time to various places where often times boisterous parties are celebrated. As much as this aspect may be interesting for numerous people, on the other hand, there are at least as many vacationers who do not want such a vacation atmosphere, but instead are looking for peace and relaxation on vacation. And these two things can be found especially during a vacation in Amed.
In general, there is a very quiet, relaxed atmosphere in Amed, which is characterized by deceleration through and through. Those who need a place of rest on vacation to switch off from the stress of everyday life and work are extremely well served with a vacation trip to Amed.
Large parties are celebrated here as good as not at all, so that here every vacationer should find as much rest and relaxation as desired.
Snorkeling & Diving in Amed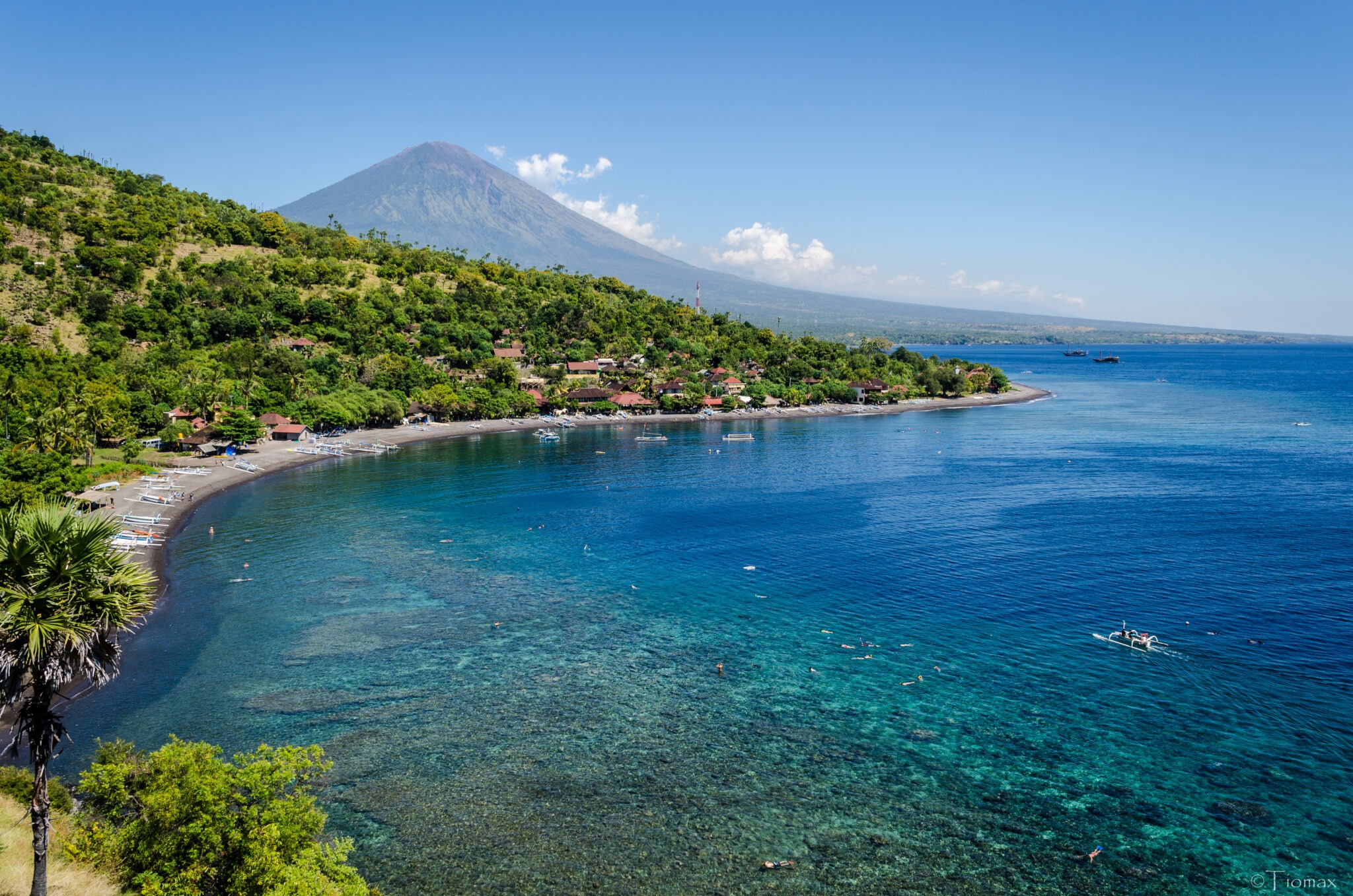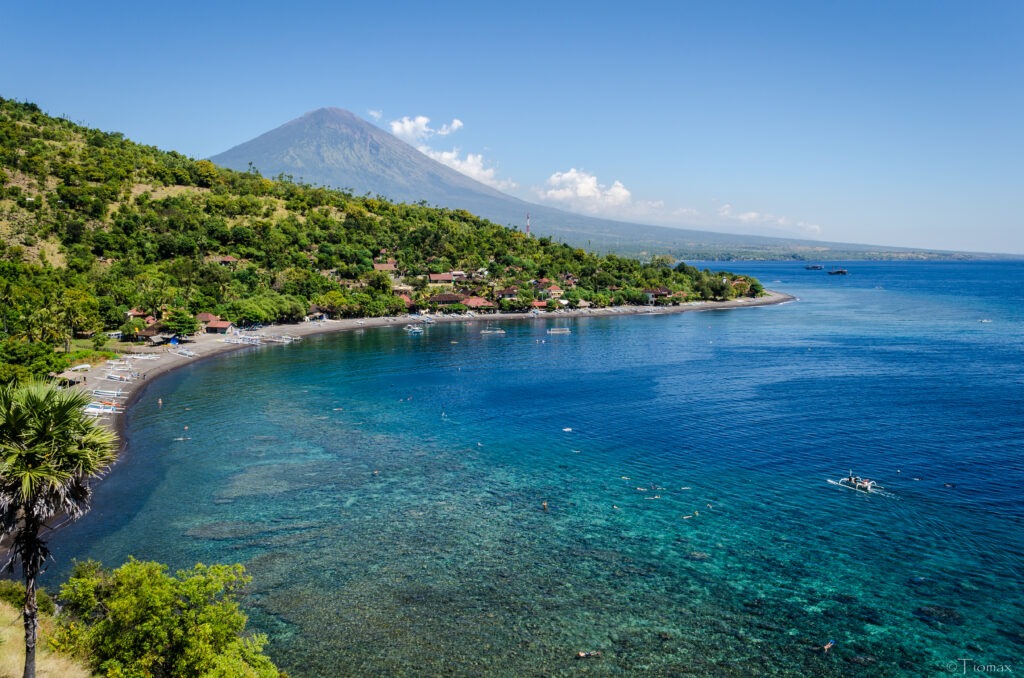 As inconspicuous as the village may look to many at first glance, there is one thing that Amed is now known for around the world – and that is diving and snorkeling. In Amed you can find many providers for snorkeling tours as well as numerous good diving schools.
Moreover, as a vacationer, you don't have to worry that these places to go diving and snorkeling are too crowded – even though Amed has become a real hotspot for these activities.
A popular destination for snorkeling and diving are the beautiful reefs that can be found in the surrounding marine waters of Amed. Compared to many other underwater worlds, that of Amed is still in a comparatively very good condition. The reason for this is the fact that most of the good spots for diving and snorkeling can be reached directly from the local beaches.
Good local & international food
If somewhere in the world a town or village becomes a place for tourists, it usually does not take long before the first restaurants are to be found in this place, offering mainly tasty local food. And so it is with the comparatively small resort of Amed.
A number of Indonesian restaurants have now settled here, and their culinary offerings have long been appreciated by many locals and tourists alike. However, Western dishes are also offered by many restaurants there, which are especially popular with many vacationers from all over the world. A delicacy that can be found practically everywhere in Bali is fresh fish.
Listed below are some popular restaurants that can be found in and around Amed:
Warung Ole

: A restaurant with good Indonesian cuisine
Smiling Buddha: Here you can eat mainly Balinese food. However, it is also possible to take cooking classes at Smiling Buddha, which focus on these dishes.
Green Leaf: This restaurant is characterized mainly by its varied offer, which also includes many international dishes.
Blue Earth Village Cafe: Another restaurant that offers mostly local cuisine dishes. However, a perfect view of "Mount Agung" can be enjoyed during a meal here – ideally during a sunset.
Day Trips & Sightseeing
For many, a vacation wouldn't be a real vacation if various day trips weren't taken at least once in a while. Especially in Amed, such excursions are very suitable during the vacation, as there are quite a few interesting sights nearby.
The water temple "Tirta Gangga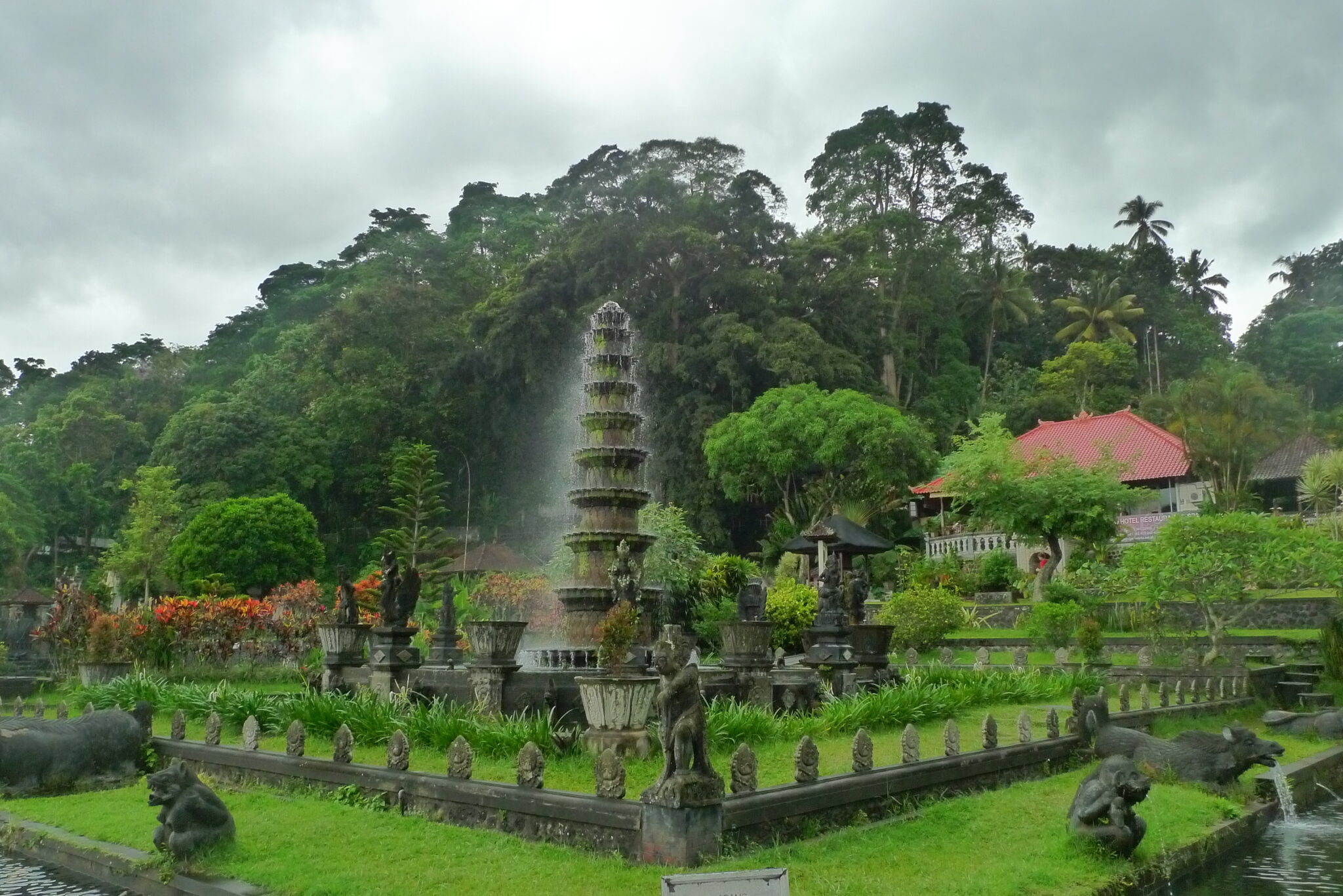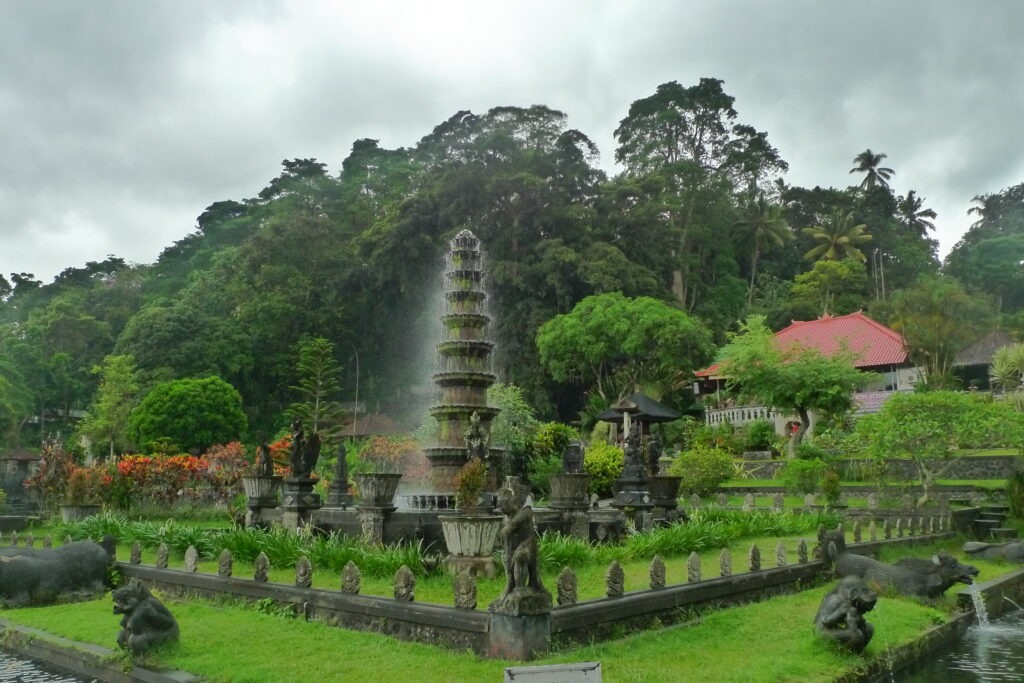 Among these attractions is the water temple called"Tirta Gangga", which is located about half an hour drive by scooter from the village of Amed. A lot of botanical highlights can be glimpsed in this temple.
The recreation park is about 1.2 hectares in size and has a public swimming pool, water basins, ponds and water games. All the water pools of the complex are fed by a sacred spring.
The water temple was built in 1947 by the last Raja of Karangasem – namely"Anak Agung Anglurah". 16 years later in 1963, the whole complex was unfortunately destroyed by the consequences of a volcanic eruption.
Another 16 years later, an earthquake again caused unsightly damage. Since the water palace was subsequently rebuilt, it is one of the most popular destinations in all of Bali.
A Japanese shipwreck
About a quarter of an hour scooter ride from Amed is Banyuing Bay, which in turn has been home to a Japanese shipwreck for quite some time. And since that long time, the shipwreck represents a place wonderful for snorkeling, especially since the wreck is only five meters from the beach.
The once sunken ship offers such an impressive backdrop underwater, which should be rarely encountered in diving and snorkeling. Since it is also only about ten meters below the surface, the underwater way there is also anything but far. Besides the wreck itself, there are often colorful schools of fish and sea turtles to see.
The rice fields
On the way with the scooter to various sights or other places on Bali can often be seen a beautiful view of extremely many, huge rice fields. For example, if you are on the way (by scooter) to "Tirta Gangga", you can enjoy some beautiful views of the numerous rice fields of Bali.
Such a view can be enjoyed with best, in which one on the way simply times briefly at the roadside stops, in order to make with a camera many photos of these paradisiacal landscapes. As ordinary and commonplace as the sight of these rice fields may be for the locals, such a sight is even more impressive for many tourists and vacationers.
Related Websites: