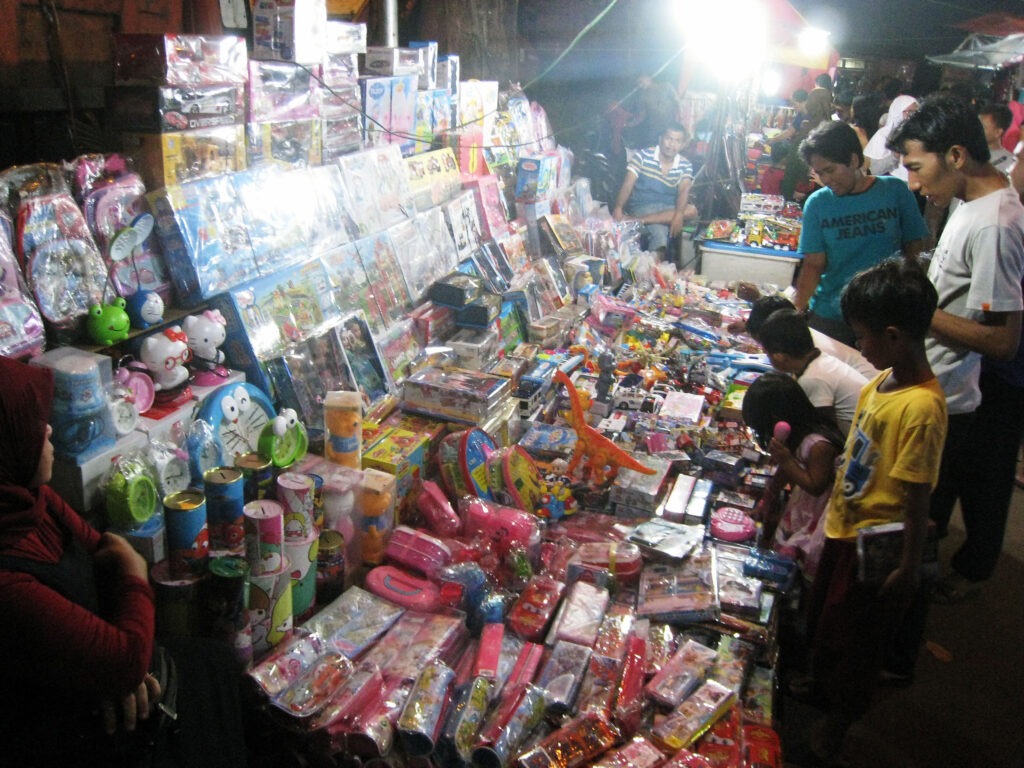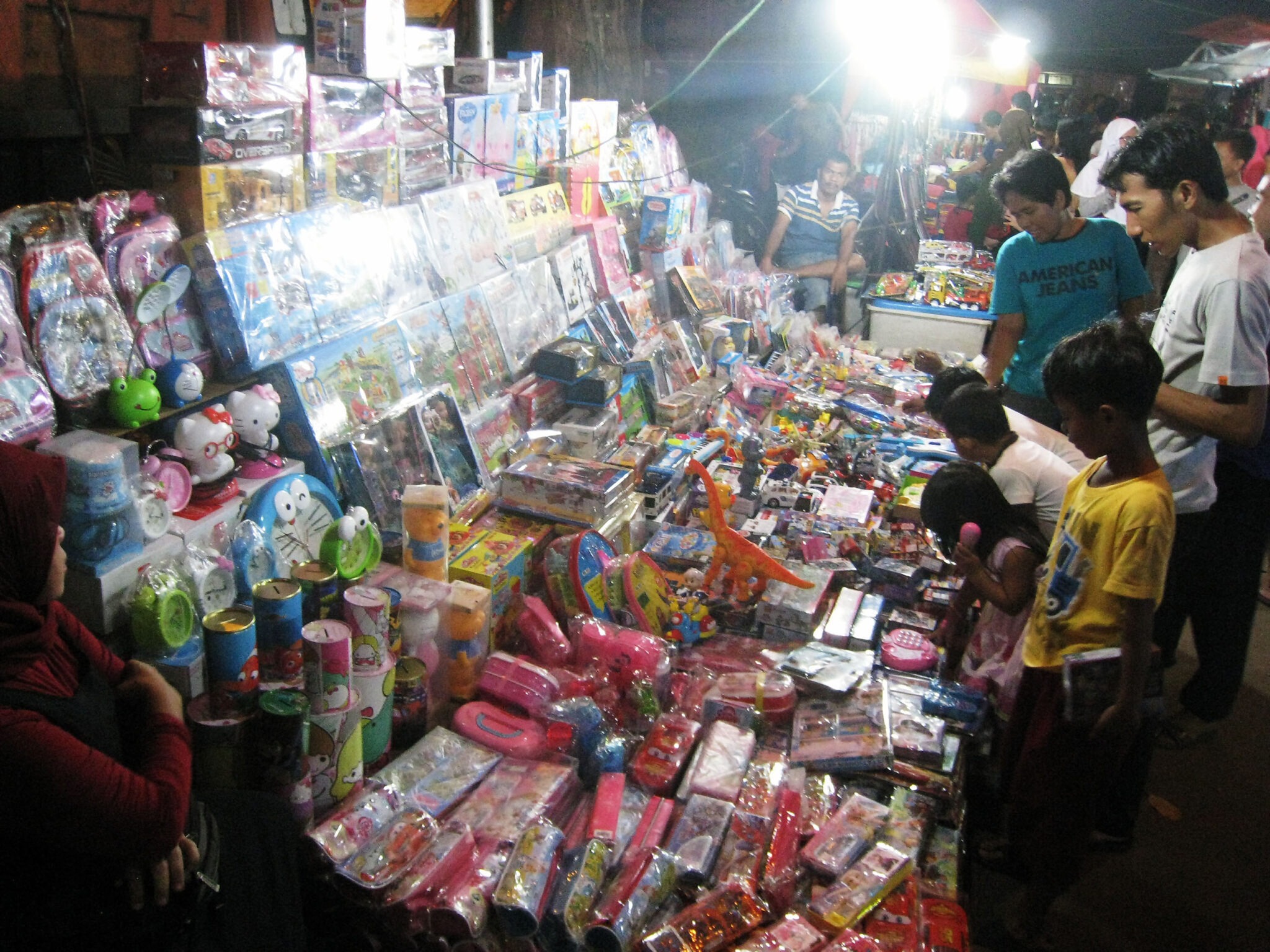 Sie sehen gerade einen Platzhalterinhalt von Standard. Um auf den eigentlichen Inhalt zuzugreifen, klicken Sie auf die Schaltfläche unten. Bitte beachten Sie, dass dabei Daten an Drittanbieter weitergegeben werden.
Mehr Informationen
Colorful, varied, culinary – visit the unique night market of Gianyar. We present you everything about this impressive sight.
Night market location
Due to the good signposting, the night market of Gianyar is easy to find. Gianyar is the name of the district and its capital. The sight is located about 11 kilometers from Ubud, the cultural center of Bali.
It is recommended to visit as part of a guided tour or by cab, as the difficult traffic conditions can make it difficult to get there.
Suitable activities on site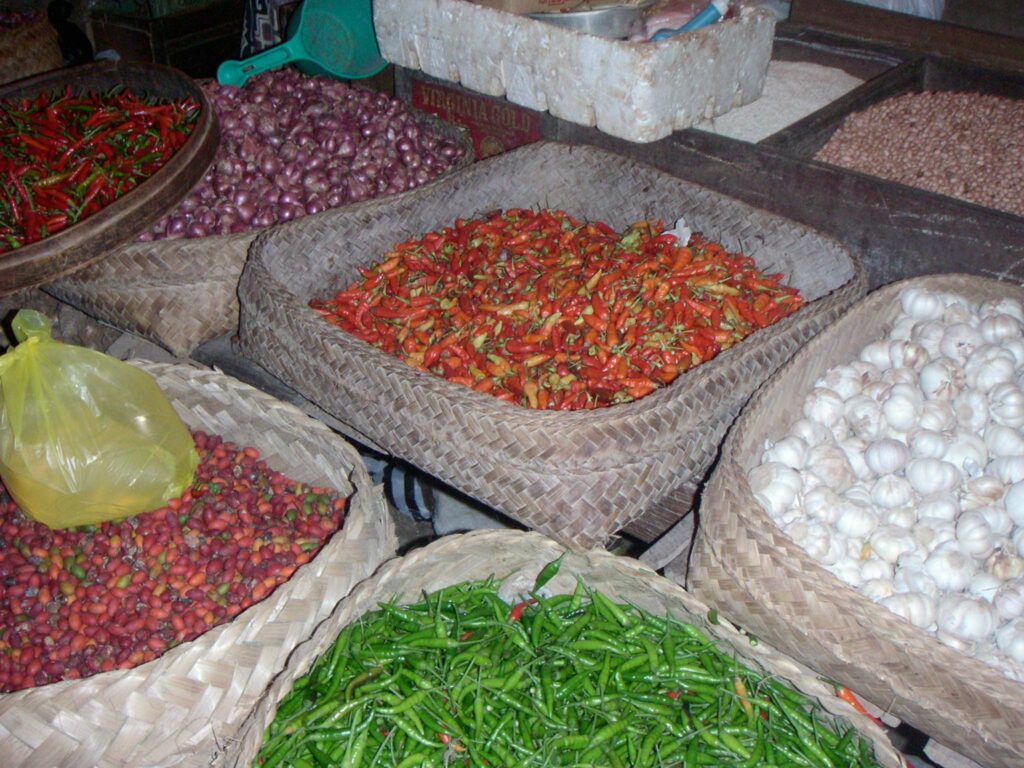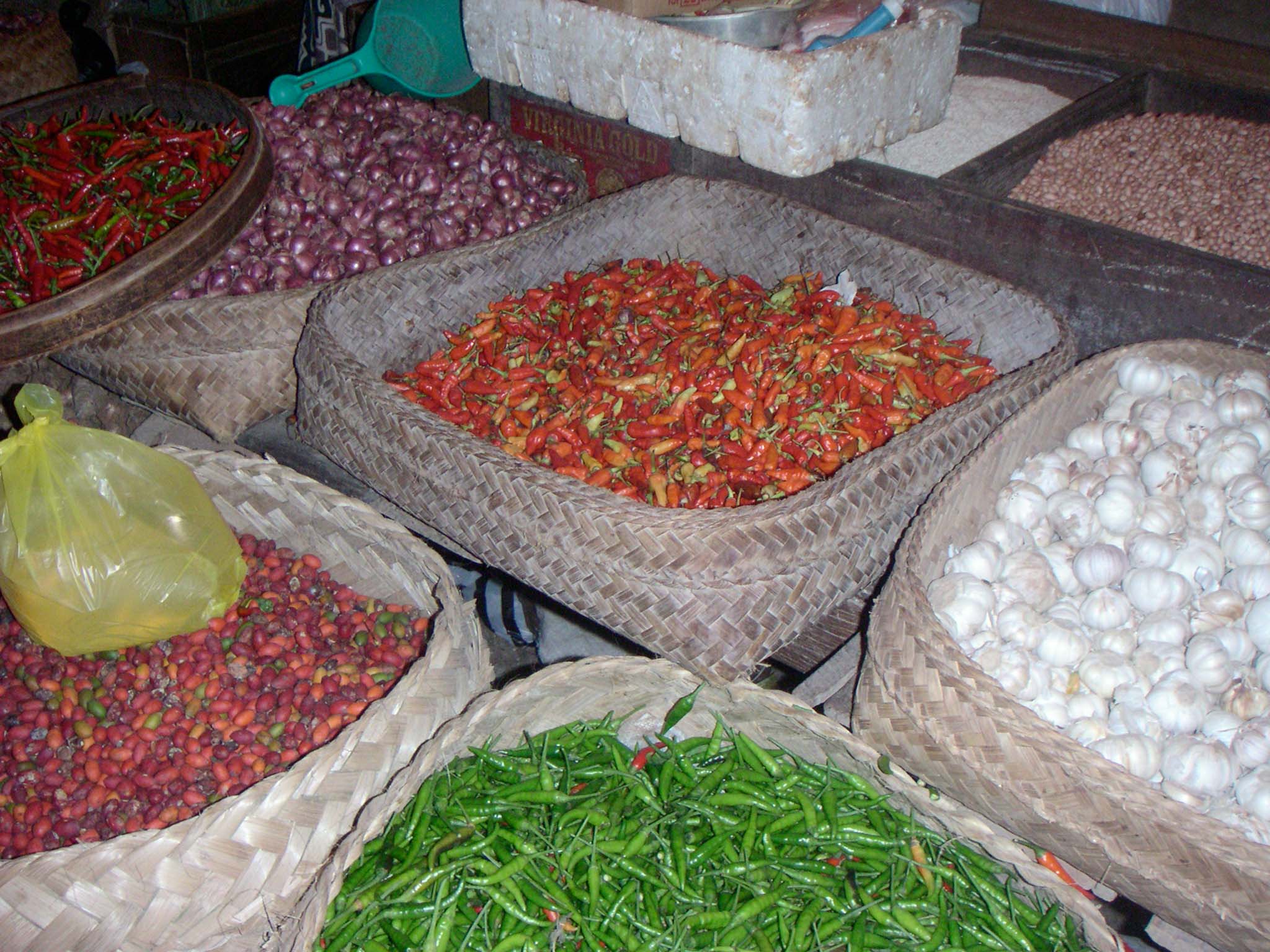 The hustle and bustle of the night market of Gianyar begins at nightfall and varies in terms of opening between 6 and 7 pm depending on the season. Discover various Balinese and Indonesian delicacies at reasonable prices in this sea of lights.
Taste your way through unknown dishes and enjoy an extraordinary dinner. The guided tours of the area usually include a final dinner at the night market of Gianyar. Even if you prefer sweet dishes, you will get your money's worth here.
In addition to unusual dishes, traditional clothing is also offered for sale. Immerse yourself in this detached atmosphere and stroll through the colorful night market.
Tips and hints
It is recommended that you bring plenty of change. Often, merchants are not able to change large bills, so you are on the safe side. As mentioned at the beginning, a guided visit is of great advantage.
On the one hand, this will make your journey much easier. On the other hand, you will receive valuable tips regarding well-known dishes and enjoy a delicious dinner at the end. Make your way to the night market in time to discover all the stalls.
What you can not miss
During your visit, be sure to try the national dish of Bali, Babi Guling. This spit-roasted suckling pig is served at the Gianyar night market with typical garnishes, spicy condiments and a sambal chili sauce. Equally indispensable is the Bakso Ayam, a chicken noodle soup, Satay, a popular grilled dish or even a delicious dessert.
Also, come talk to the locals at the market to learn even more exciting information about the market and life in the area.
For whom the night market of Gianyar is suitable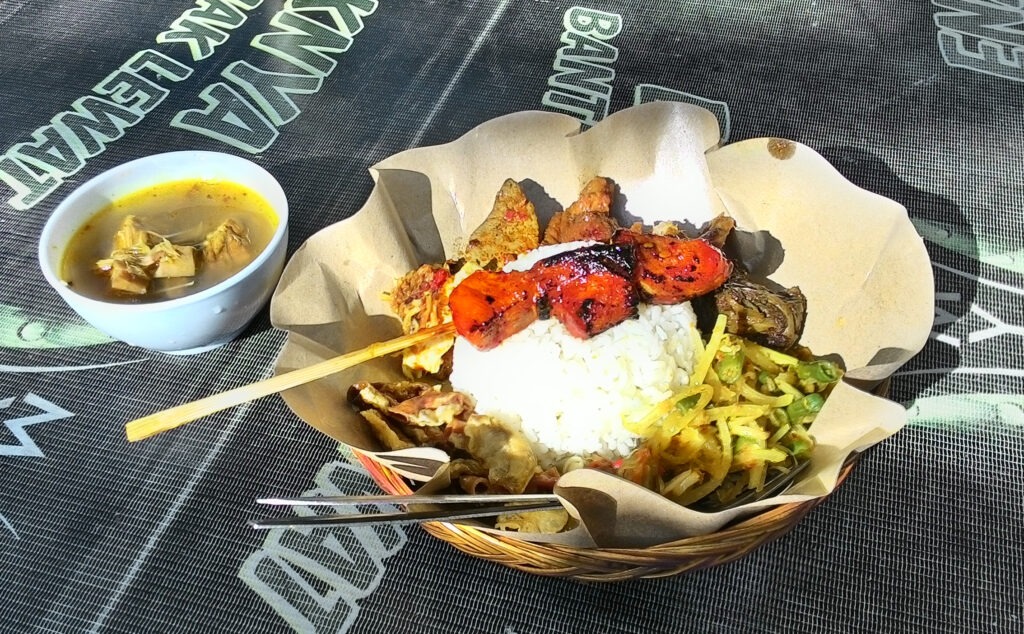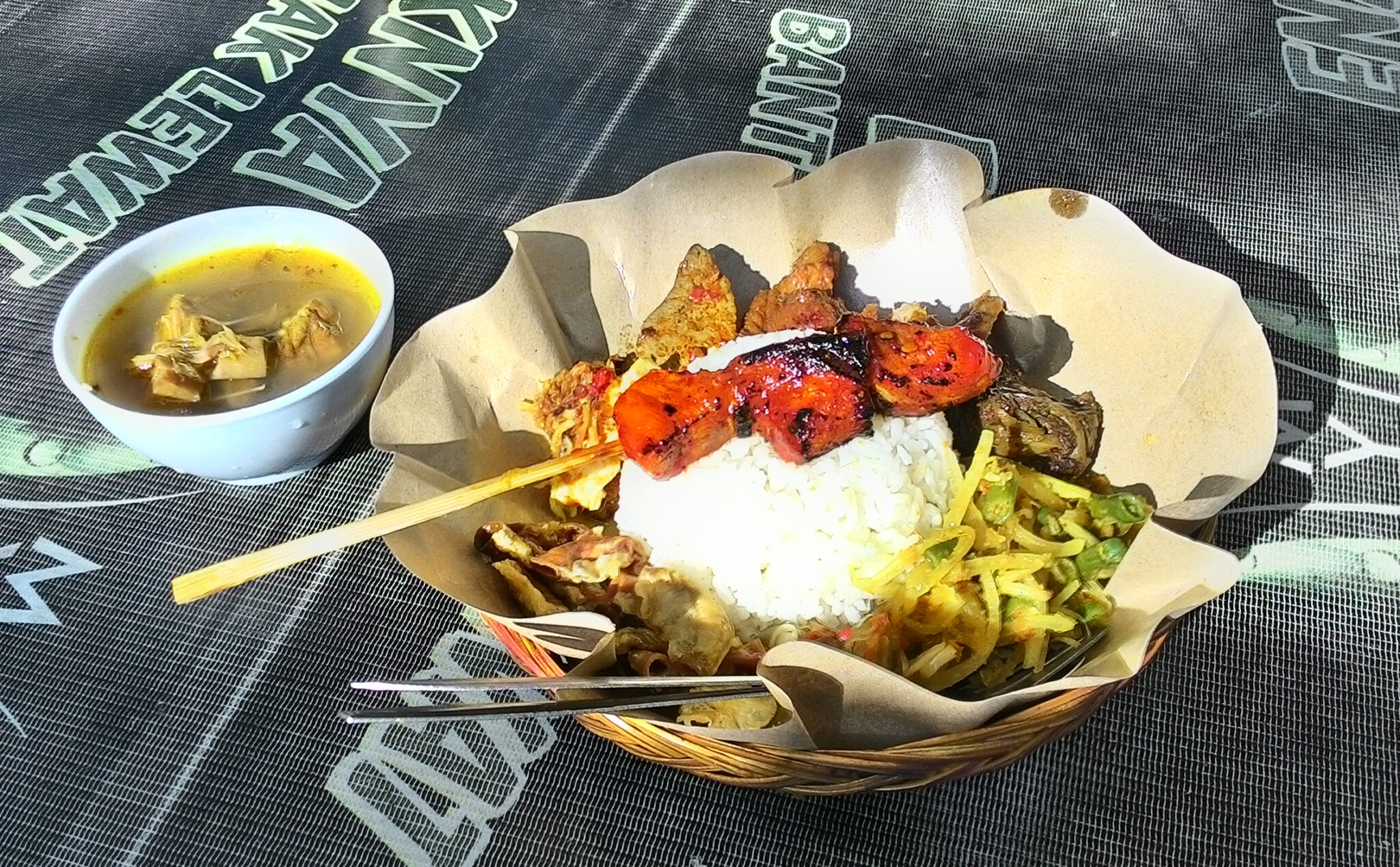 Whether, young or old – A visit to this impressive market is suitable for everyone. It is important that you are open to local food and have a desire to try new dishes. Due to the large selection, vegetarians will also find what they are looking for.
Learn even more about this sight
If you are interested in visiting the night market, check out the different tours and offers. Get an overview here, both about the region and about special offers . Authentic testimonials and recommendations will also help you to better plan your trip and get insider tips.
Conclusion
If you are looking for an authentic experience on your trip in Bali and want to sample through local delicacies, the Gianyar night market is for you.
Find out in advance about the different ways to get there and book a guided tour depending on your preference.
Address
The exact address of the night market is Jalan Ngurah Rai 80511 Gianyar Bali. Further important information regarding opening hours can be obtained on site or as part of your booked tour.