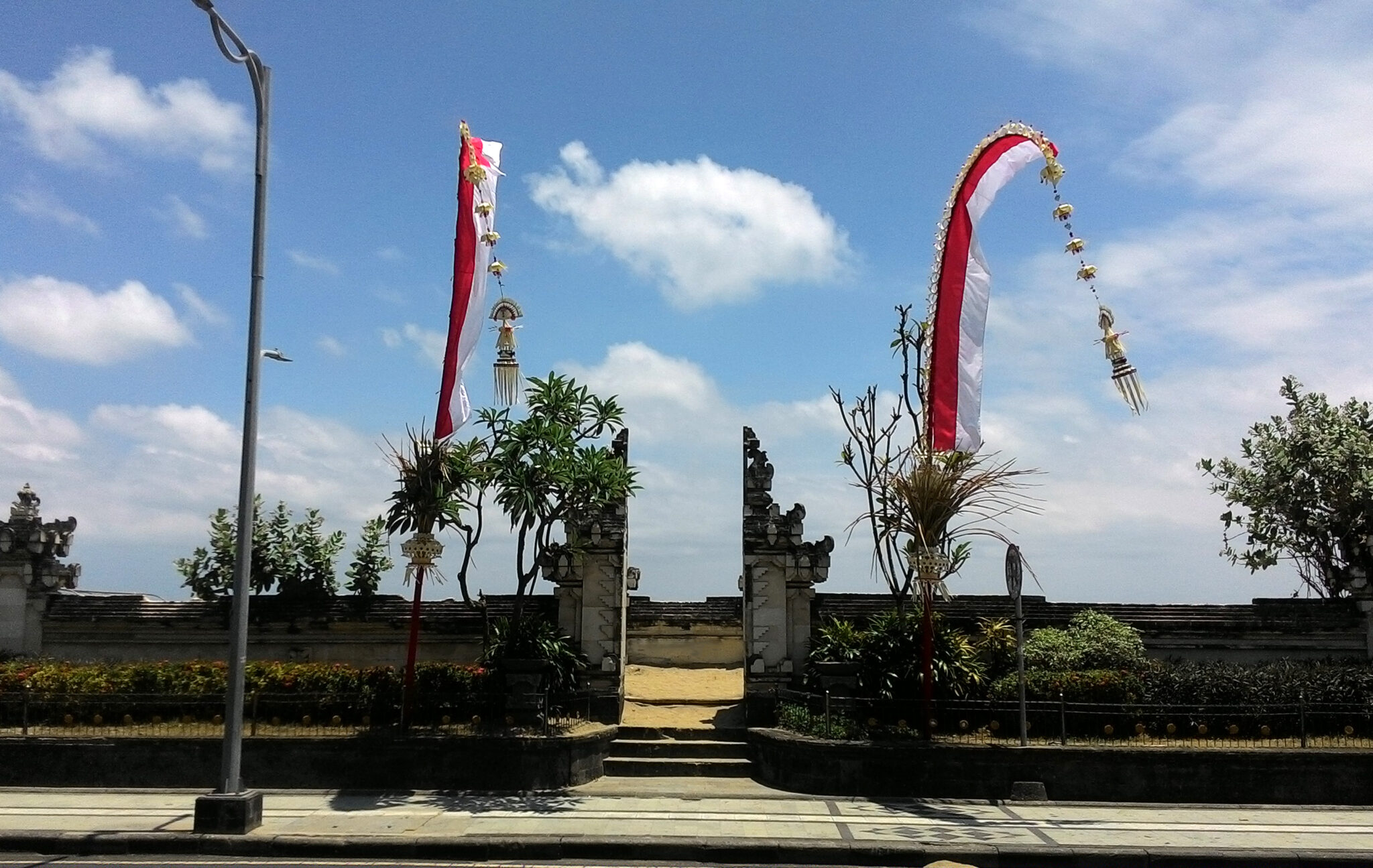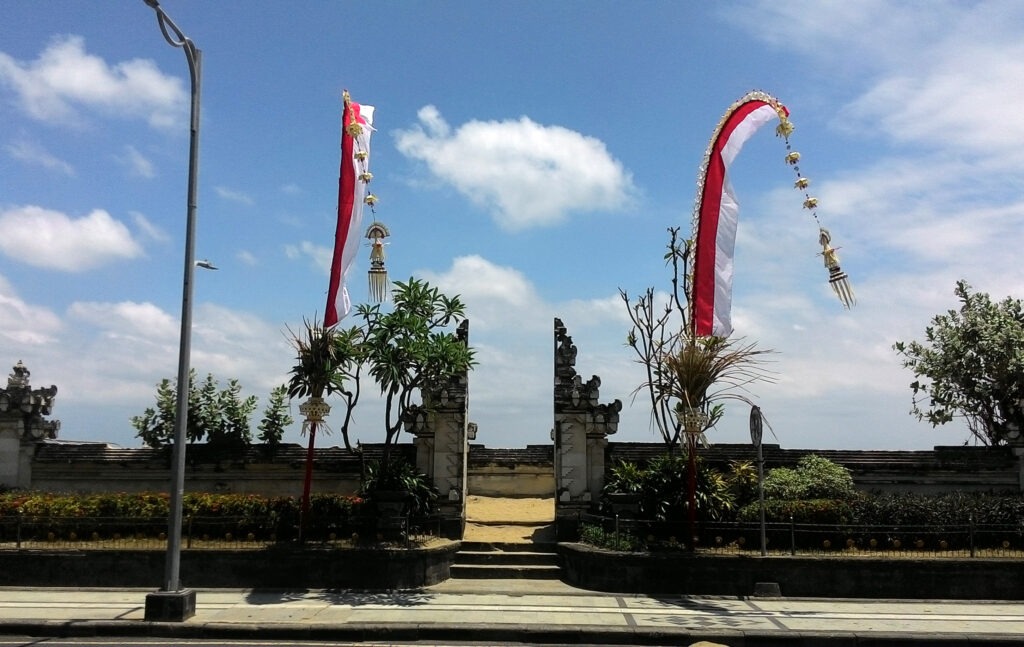 Kuta Beach Bali with children
Kuta Beach is a 2.5 km long creamy sandy beach located north of Legian and south of Tuban (home to Ngurah Rai International Airport). This beach on the southwest coast of Bali is one of the most popular resorts in Bali. Among foreign visitors it is even more famous than the island itself because of the combination of sun, sand and surf.
Accommodations range from budget guesthouses to 5-star hotels and resorts, as well as thriving bars and multi-story shopping centers. Despite the modern and urbanized look of Jalan Pantai Kuta, the main beach road that runs parallel to the coast, Kuta Beach is still an eye-catcher for Bali's magical sunsets.
Kuta Beach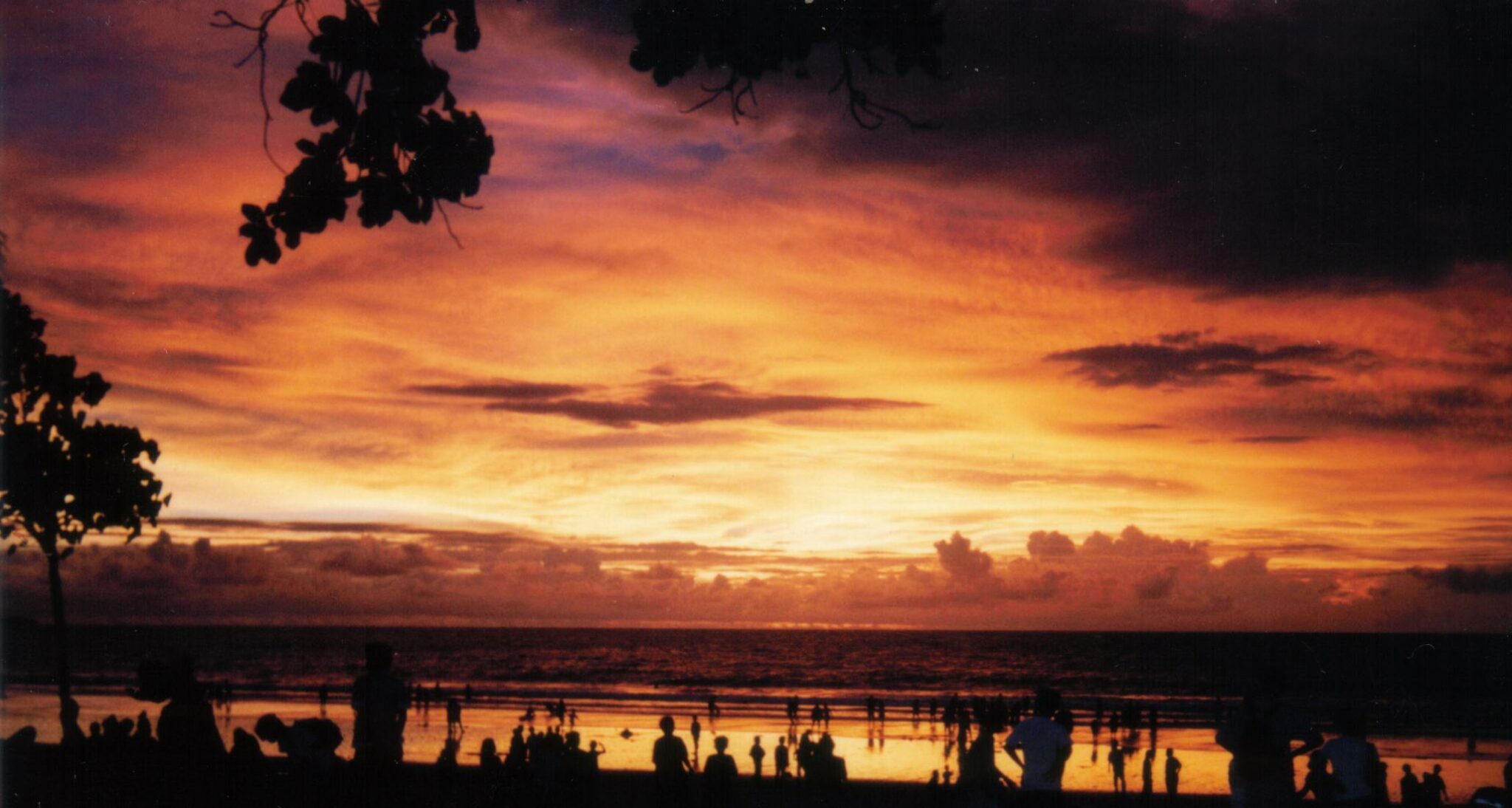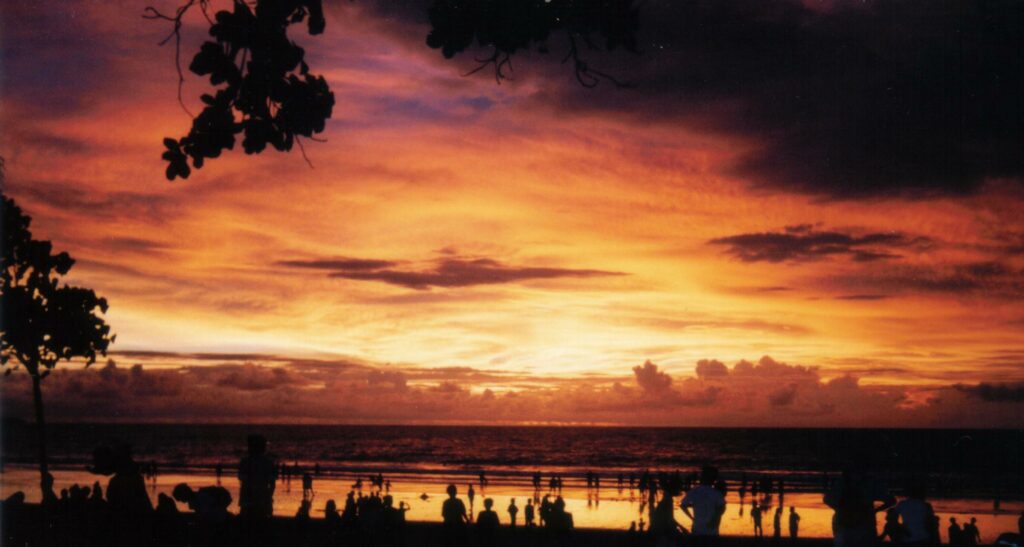 Head to the beach early in the morning to take your place on the sand as surfers constantly watch the ocean waves as the action takes place on the waves. Throughout the day, groups of beach vendors and masseuses vie for your attention, whether it's a beach sarong or cheap massages, also known as "spa treatments," on the sand.
During and after sunset, it's a mixed scene: friendly beach soccer games you can join, impromptu "beach bars" selling cold bintangs and local snacks, conversations with locals, jam sessions with djembe drums, and even dancing with fire.
The centerpiece of Kuta Beach is its aptly named "Halfway". Here you just have to cross Jalan Pantai to Kuta Beachwalk, a modern shopping, dining and entertainment complex with numerous tenants.
Footpaths on both sides lead to most of Kuta's other attractions, such as the Hard Rock Café, HQ Beach Club, Kuta Art Market, and the Balavista Lifeguard Tower, adjacent to the Sea Turtle Sanctuary, where many hatchlings are released.
Best time to visit Kuta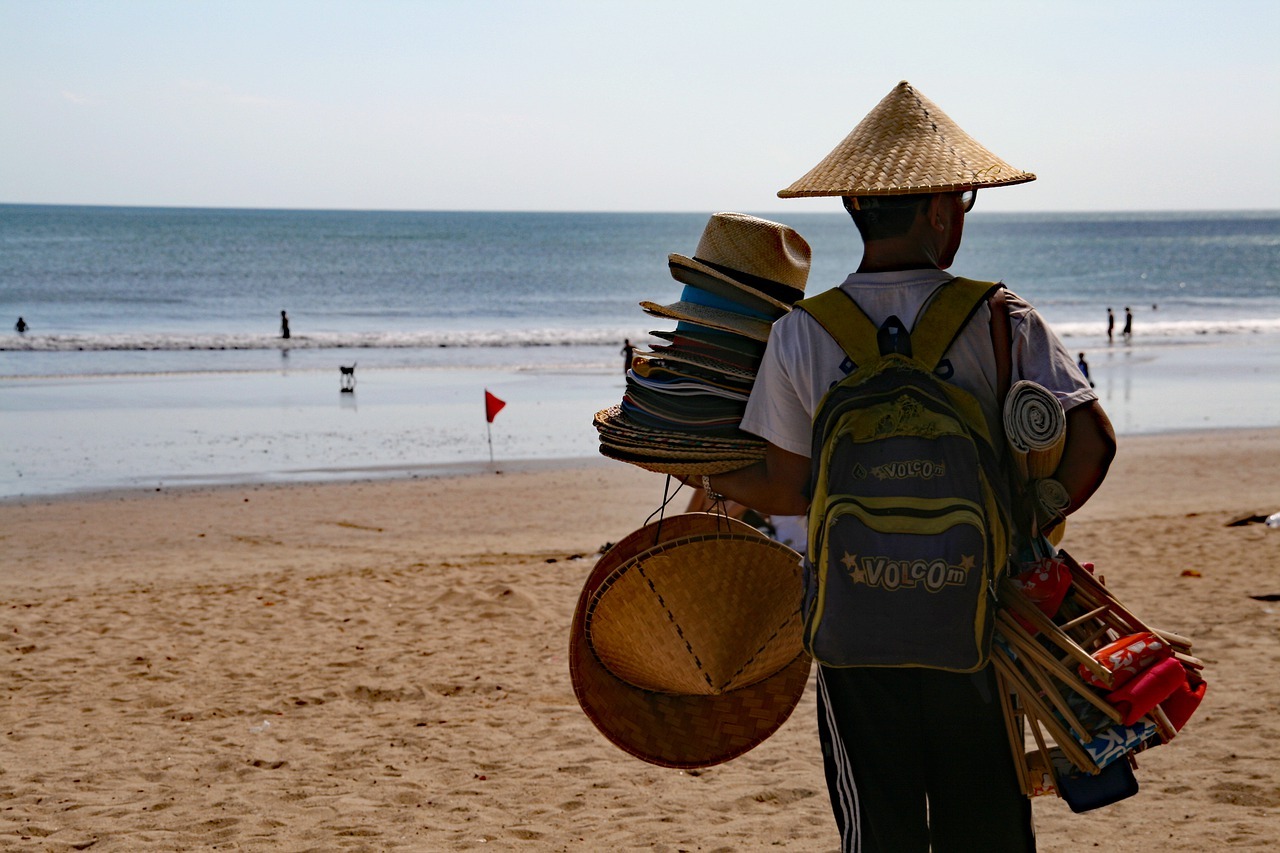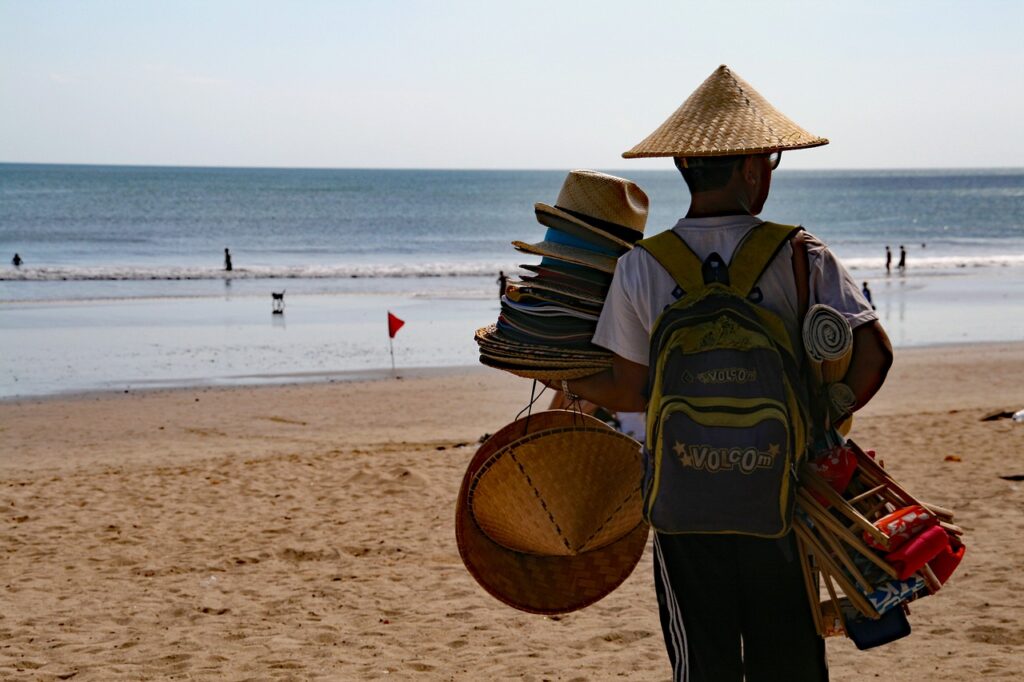 As with most of Bali's western beaches, the best waves in Kuta are during the dry season (April to August) with easterly winds. Conversely, you must expect debris during the rainy season (October to March) when westerly winds blow and rivers overflow from the highlands and neighboring Java. The entire length of Kuta Beach is cleaned daily by a bright red tractor and garbage truck, as well as vendors and masseuses.
From the middle of the year until October, stronger waves and undercurrents are to be expected, which can be dangerous even for experienced swimmers. While you can swim or paddle on Kuta beach almost every day, always be careful and watch out for the red flags posted by the Balavista team. On the other hand, if you see red and yellow flags, it means you can safely splash around.
Stores and restaurants on Kuta beach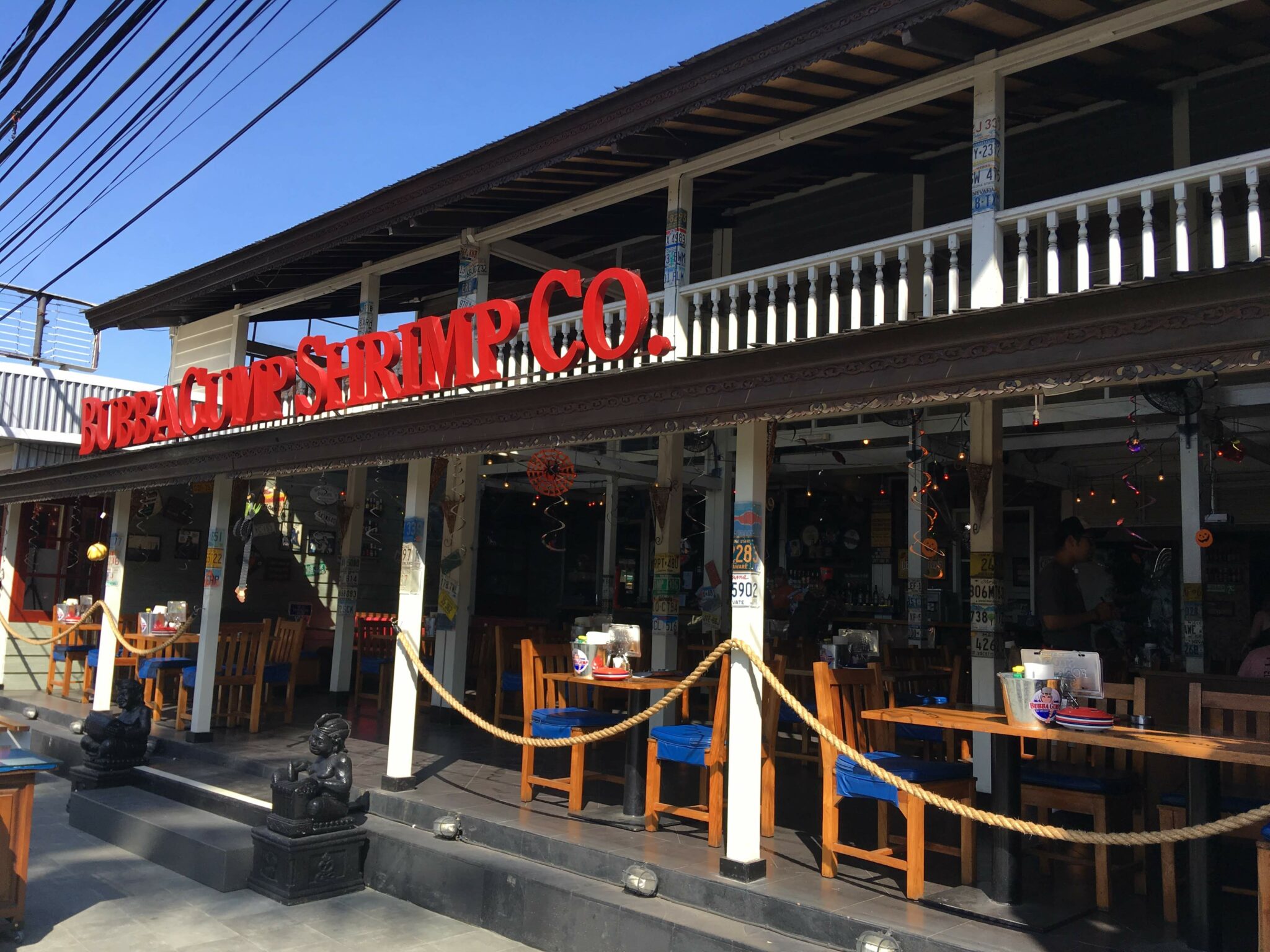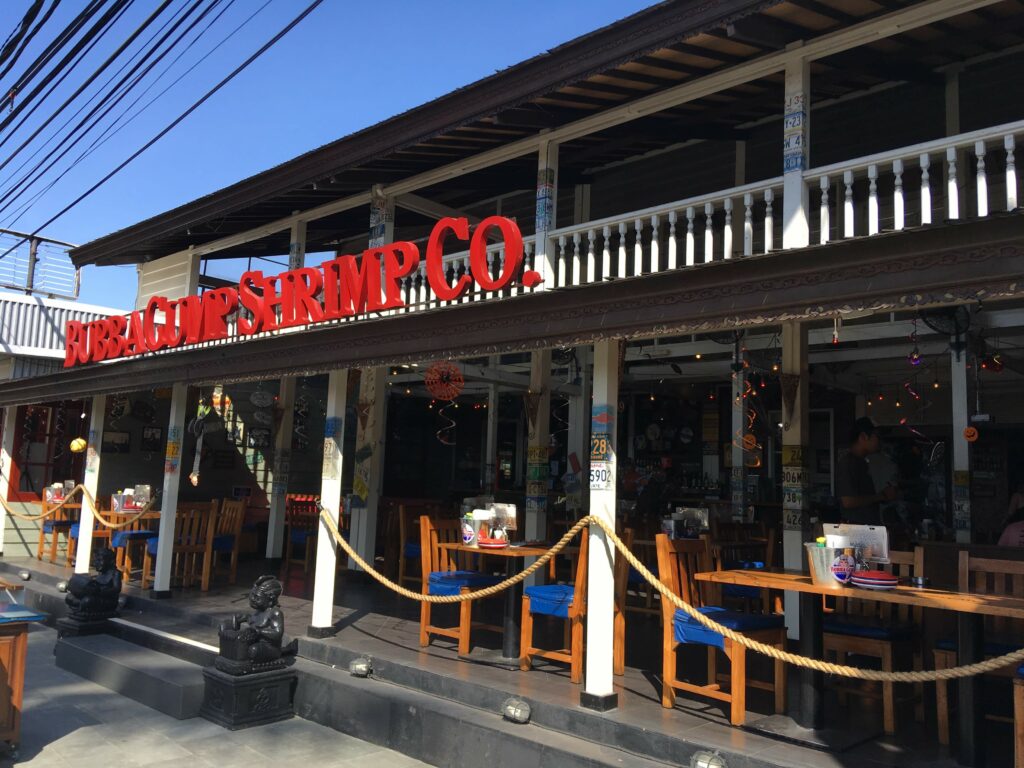 Along Kuta beach, you won't find any permanent bars right on the sand, but rather small vendors claiming your spots under palm trees with ice boxes full of soft drinks and beer, or roving vendors carrying baskets of tropical fruits and light snacks.
Some also advertise merchandise ranging from colorful beach sarongs and wide-brimmed willow hats, imitations of Oakley, Ray-Ban and Rolex, to unexpected jewelry like bows and arrows.
Acrossthe street, there are many restaurants, from McDonald's to the eclectic mix of eateries on Kuta Beachwalk. Take a short walk south along the beach path and you'll reach HQ Beach Club, which serves international cuisine in a cozy setting.
For a variety of local and international dishes (as well as cold beer or fresh coconuts) sold at local prices, walk south to a steady collection of small "warungs." Just behind these warungs is Kuta's art market, where you'll find fixed-price items ranging from paintings to keychains to the usual Bintang T-shirts.
Kuta beach infrastructure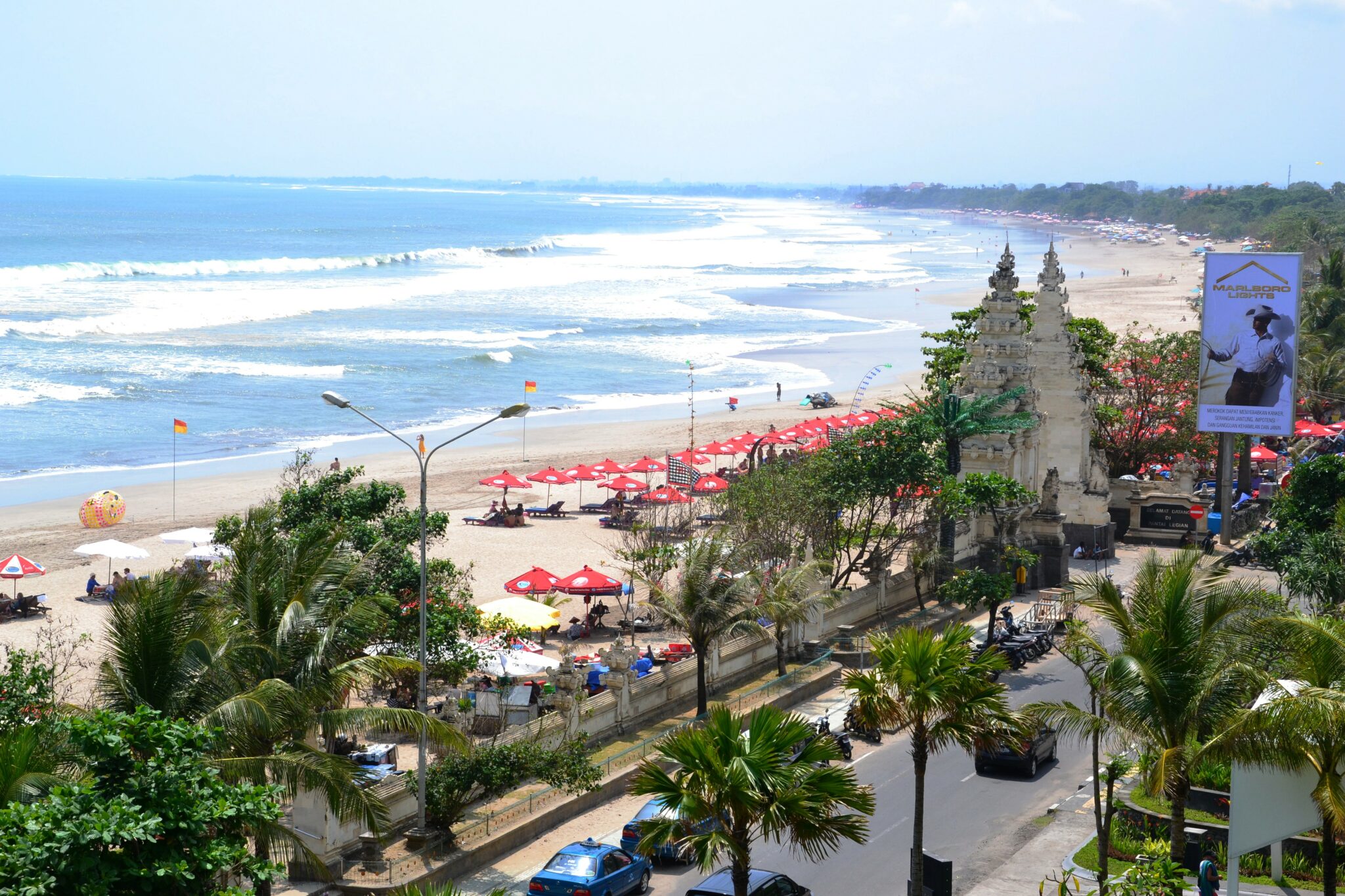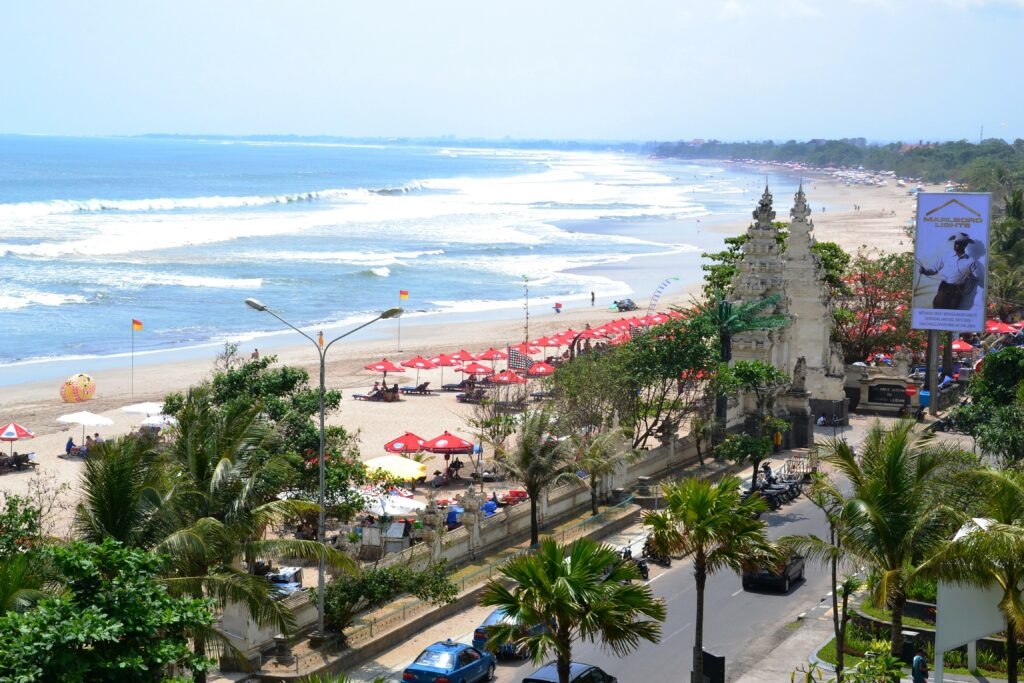 There are public toilets on Halfway, right next to the Kuta Art Market. The toilets at Kuta Beachwalk are available to the public, are modern and in very good condition. Parking is available along Jalan Pantai Kuta Beach, but it is mainly occupied by motorcycles and very limited for cars.
If your hotel is not nearby, the best way to reach Kuta Beach is directly by cab or transfer from your hotel. On the beach there are many rental stores run by locals, from surfboards and bodyboards to deck chairs and umbrellas. If you want to rent a board, they usually offer coaching services as well.
You can always just ask for a board, be it a Racer or a Malibu, and rent it for several hours (the duration is usually flexible or negotiable). Just ask for the best price.
Kuta beach activities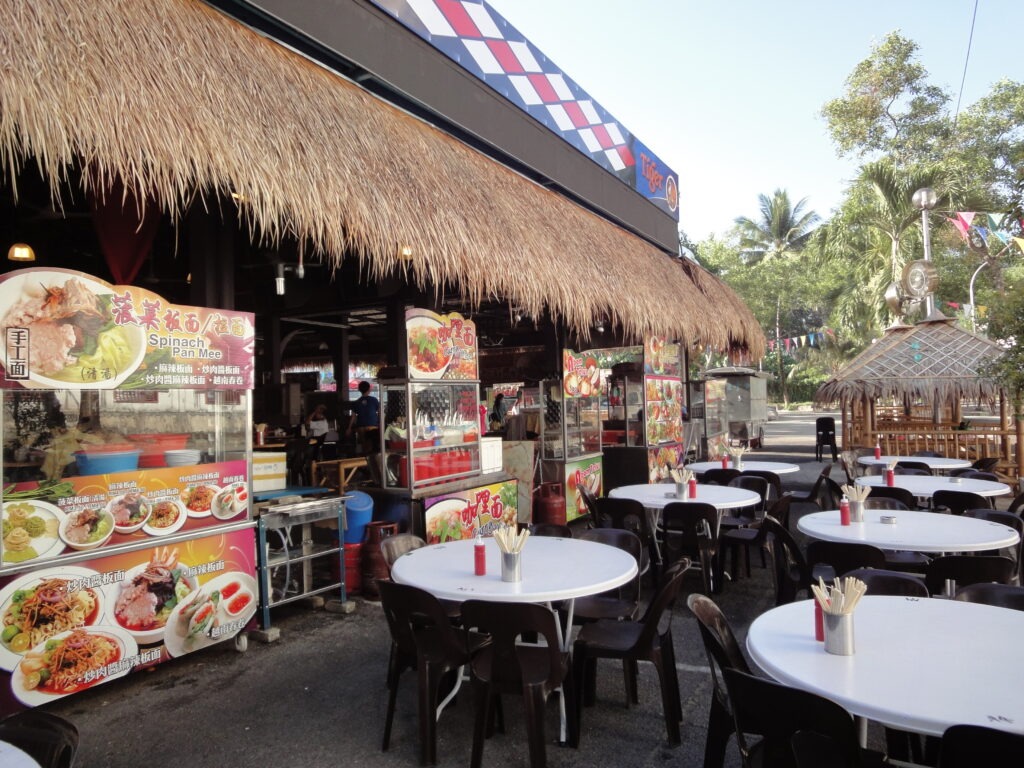 While surfing and swimming are the main activities at Kuta beach, you can also enjoy everything from beach soccer to volleyball in the morning or at sunset. Non-surfers can learn how to ride the waves at the many surf schools on the beach. There are beginner courses for kids and adults, some of which guarantee you'll be up on the learning board within the first lesson.
If you're not too into action, you can just relax on the sand. Just spread out your beach sarong and relax in the sun as you watch the world go by. Or just relax and opt for an affordable spa session on the beach – whether it's a thorough Balinese massage or a body scrub with a traditional blend of virgin coconut oil and fragrant spices.
Conclusion
Kuta is a unique town, originally a small fishing village. Due to its fantastic long sandy beach and azure waters, it has become famous and popular among tourists. This place has a local flair, affordable hotels and numerous entertainment options located along the coast. Besides, you can do great shopping here.
Kuta is a very noisy and lively town – a great place to relax in a youth group. A truly heavenly place for wave lovers and surfers. But it pays to be on your guard – pickpockets have chosen this city, so you should be very careful on the street.
An added bonus is beautiful sunrises and sunsets that you can watch after a day of entertainment and the amazing beauty of nature.
Further information