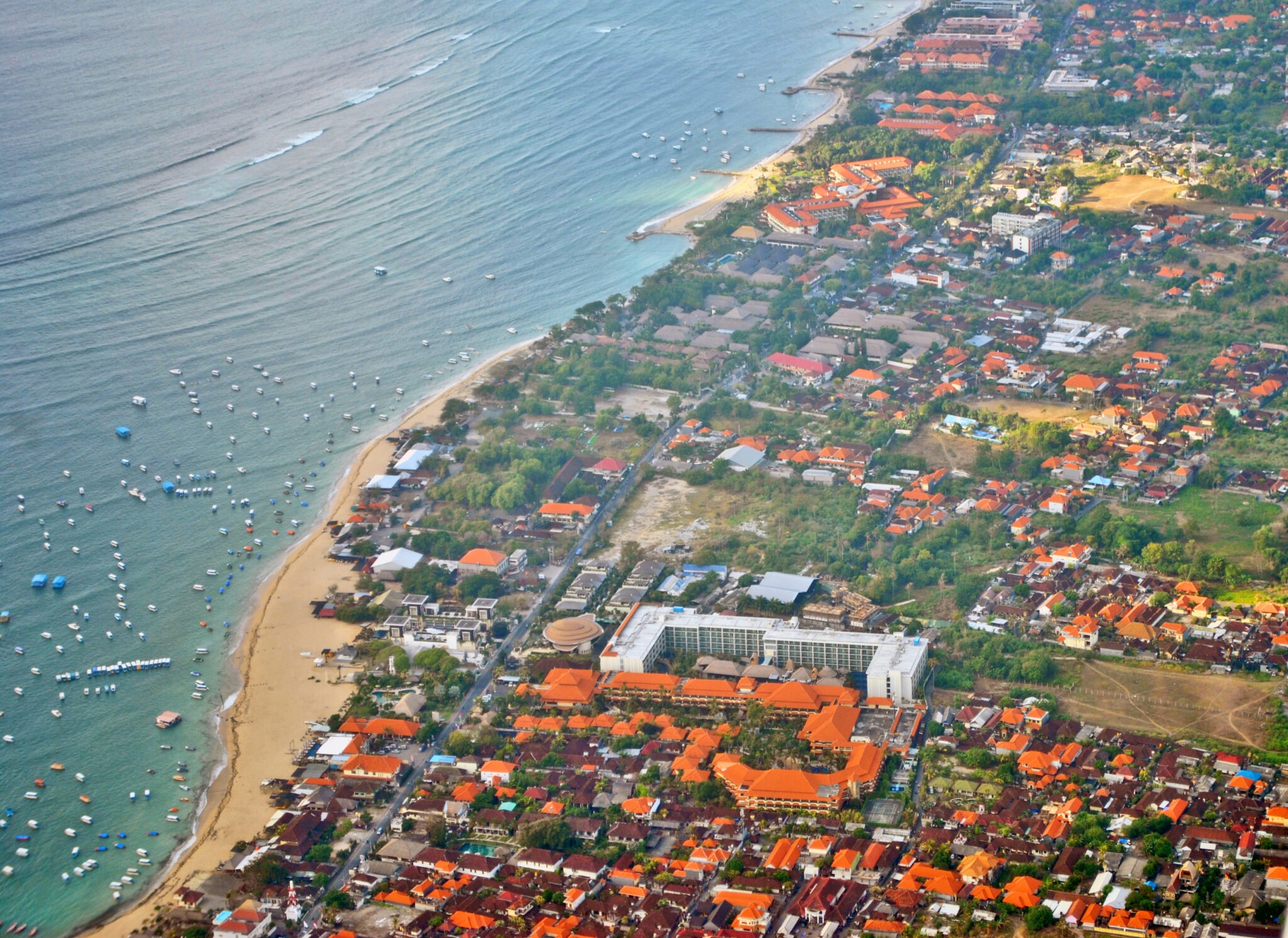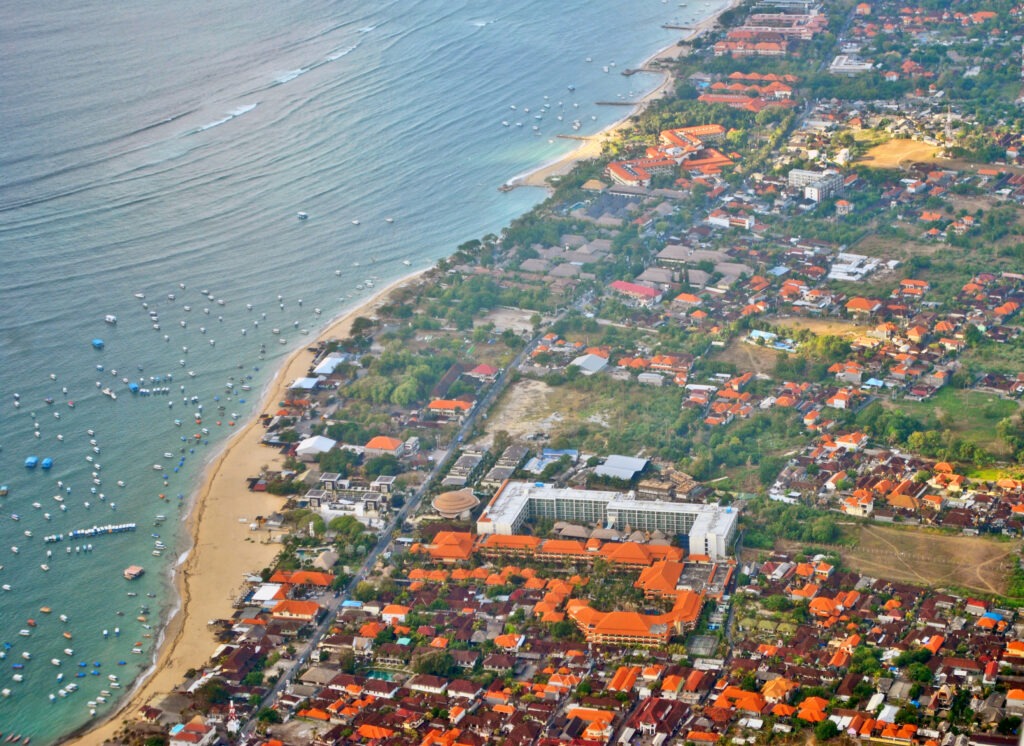 Welcome to Tanjung Benoa Peninsula! Endless, magical sandy beaches, romantic sunsets, water sports opportunities and fascinating cultural highlights – the much-visited tourist resort in southern Kuta on Bali has everything it takes to spend an unforgettably beautiful time-out full of captivating overseas impressions in exotic climes.
Tanjung Benoa – the fantastic location
The former fishing village of Tanjung Benoa is conveniently located with Bali airport just 16 km away. The easily accessible Tanjung Benoa has thus become one of the most popular destinations for visitors from all over the world in recent years.
Surrounded by wonderful, snow-white sandy beaches, this hotspot offers varied vacation experiences and great aquatic adventures. Of special beauty are the endless fine sandy beaches on the east side of Tanjung Benoa, which slope gently into the sea and are a popular meeting place for water sports enthusiasts.
Activities at Tanjung Benoa Beach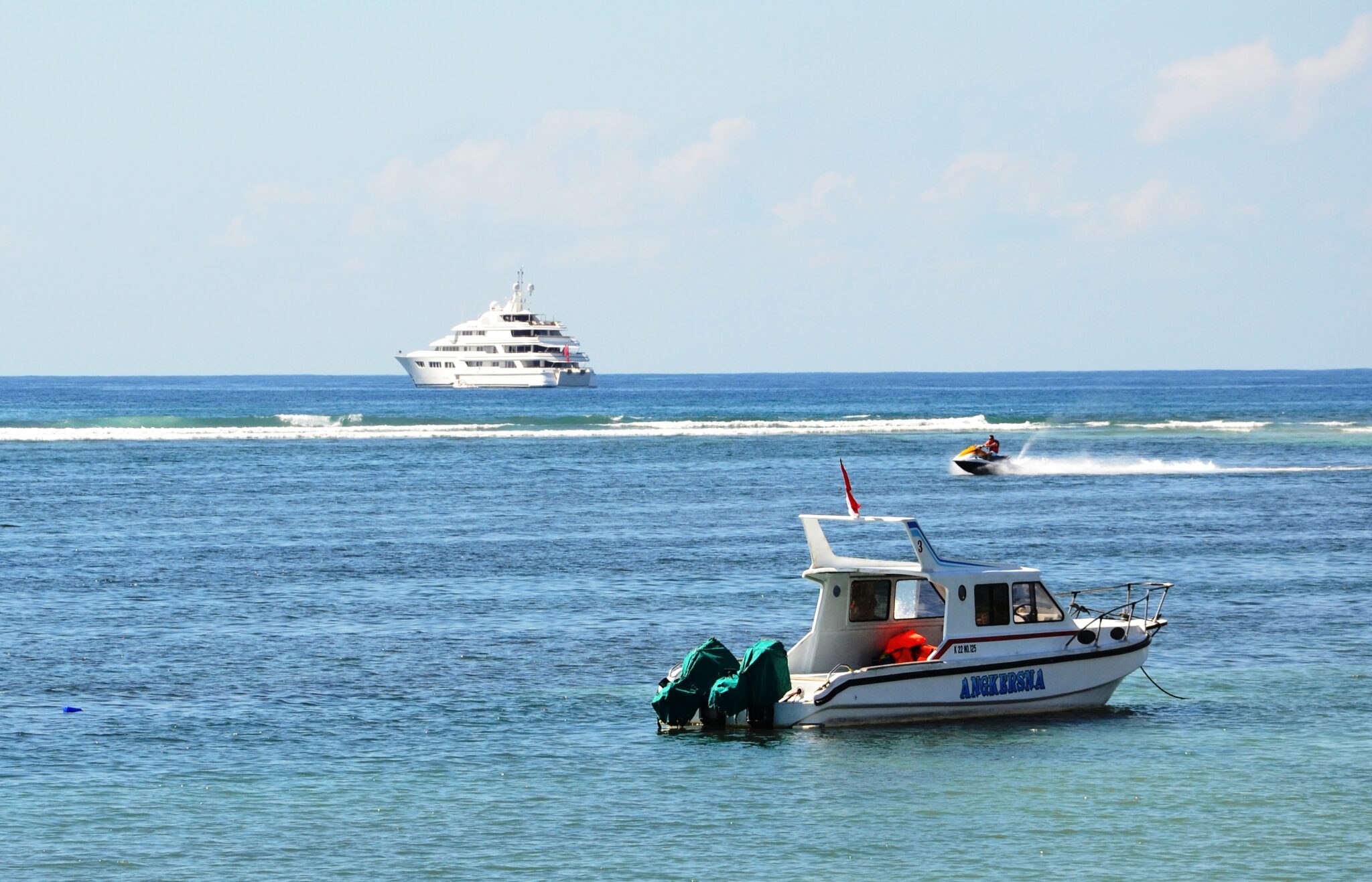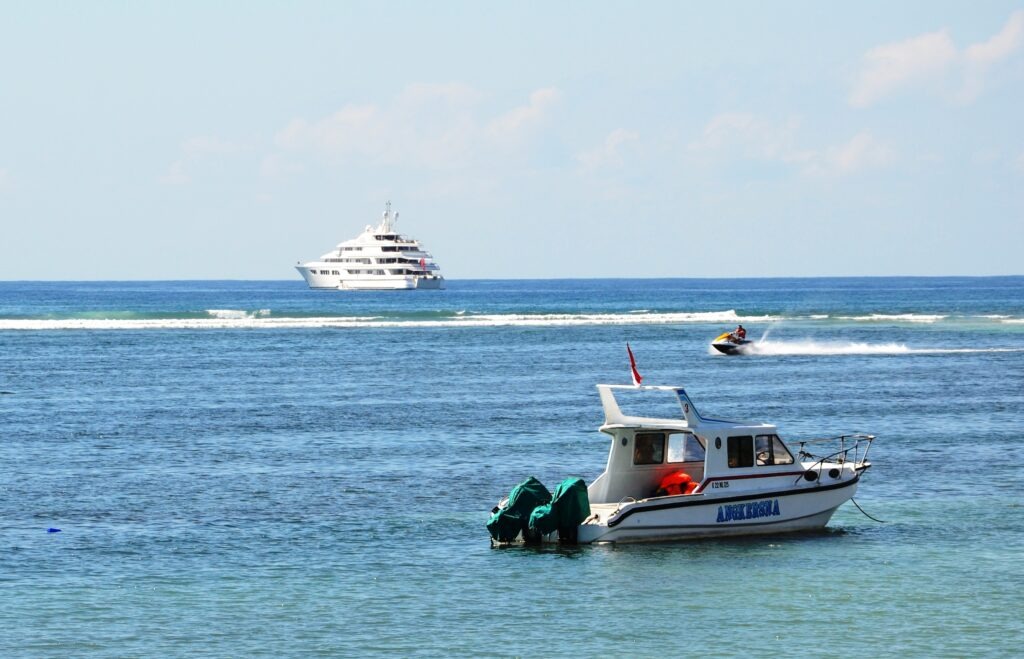 The entire 3 km east coast of Tanjung Benoa boasts fabulous beaches and is the tourist highlight of the peninsula. Parallel to the coastline is Jalan Pratama, which runs past restaurants and souvenir stores, hotel facilities and water sports facilities. Whether it's jet skiing, para sailing, banana boat tours or swimming, the warm and calm waters are fantastic and with their gentle swells offer ideal conditions for sporting activities and adventures in and around the sea waters of Tanjung Benoa.
Fly fishing, scuba diving and exciting underwater walks are especially important here, as the magical coral gardens and colorful underwater world captivate diving enthusiasts every day. Both beginners and experienced water sports enthusiasts can try their hand at a variety of water sports or further develop their skills.
Even less athletically inclined visitors will get their money's worth in Tanjung Benoa, as watching sports activities is equally entertaining here, and observing the colorful paper kites flying in the sky is a lot of fun for young and old alike.
Cultural highlights of Bali in Tanjung Benoa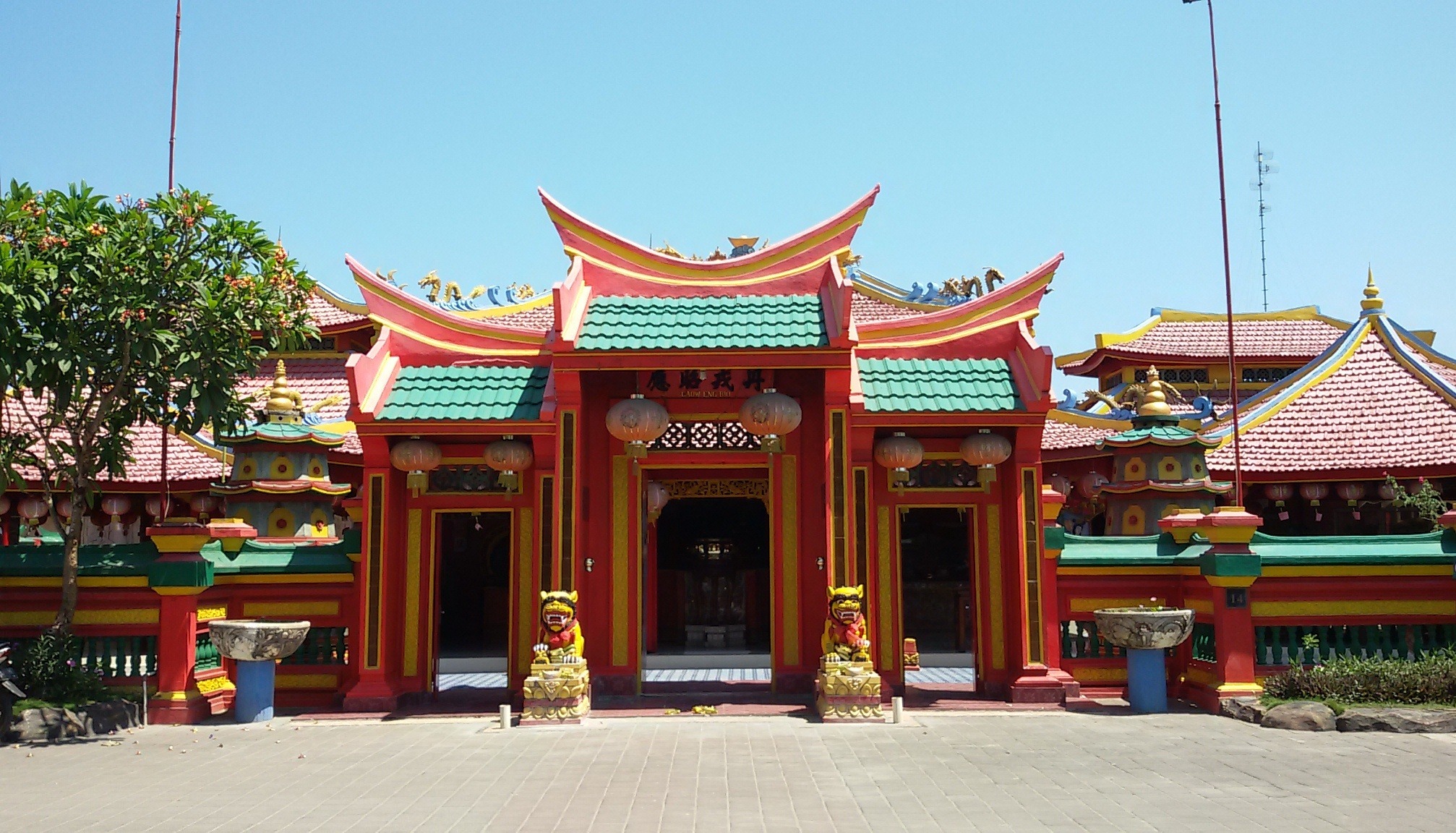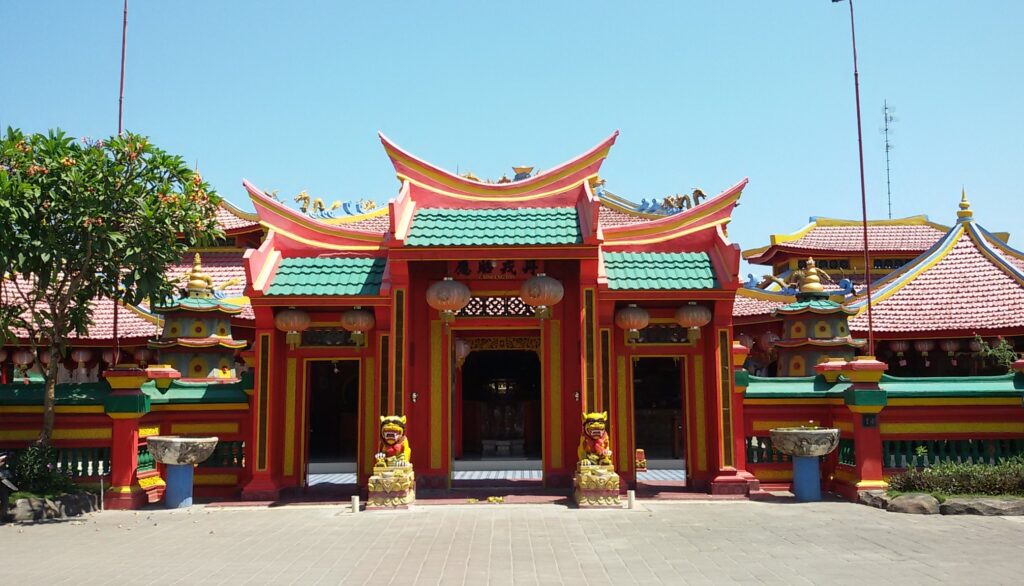 Colorful, gold-framed temples are among the images typical of the region and also characterize the face of Tanjung Benoa. The Caow Eng Bio Chinese Temple, probably one of the oldest temples in Bali, is located at the northern tip of the peninsula and is an impressive architectural highlight and striking example of Chinese temple architecture.
The colorful building with the ornate wooden gate and pavilion contrasts with the other tourist-related buildings and facilities and adds an interesting, traditional flair.
The masterful temple complex Pura Dalem Ning Lan Taman Beji in Tanjung Benoa is also located here and impresses especially with its three gold-framed gates made of Kori sandstone and the famous Taman Bejí's Shrine. Ceremonies and festive religious events are held here regularly.
Other sights and features
Visitors who crave maximum relaxation and recreation even in thise exotic location are well catered for at one of the Tanjung Benoa Spa Centers. Whether at Thalasso Bali, Mahalaya Spa, Bali Tropic Resort & Spa or Baliwis Spa, these fantastic spa centers offer comfortable facilities and exclusive revitalizing treatments that ensure pure relaxation.
If you are looking for the traditional way of life of the inhabitants of this charming peninsula of Bali, you should head towards Tanjung Benoa Fishing Village. Here even today most of the villagers live from fishing. Fishermen bring in the catch every morning with their numerous colorful fishing boats and sell the fresh fish in the early morning hours at the local fish market Pasar Desa Pakraman. An experience full of formative impressions that no visitor to Bali should miss.
Adrenaline on vacation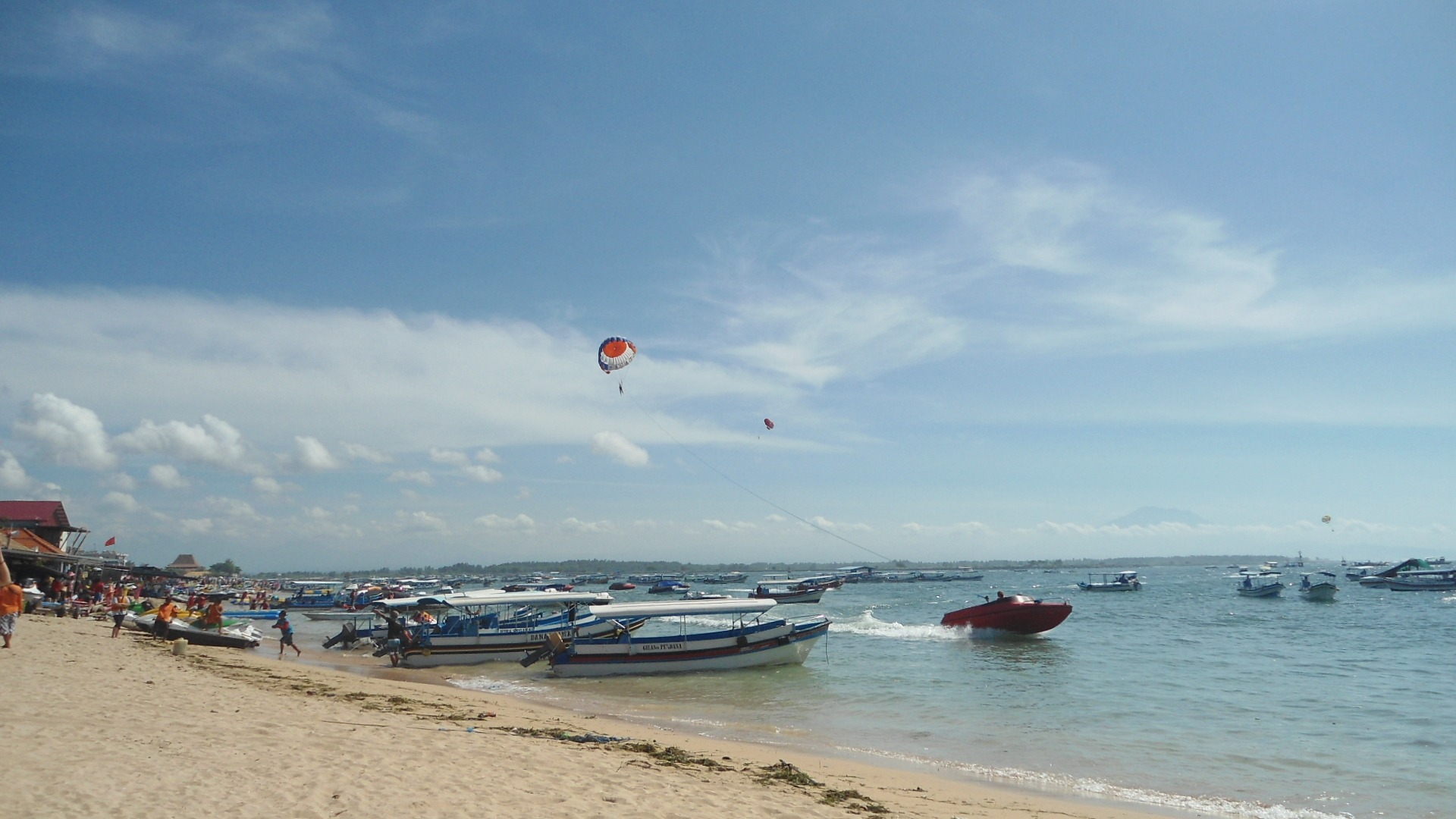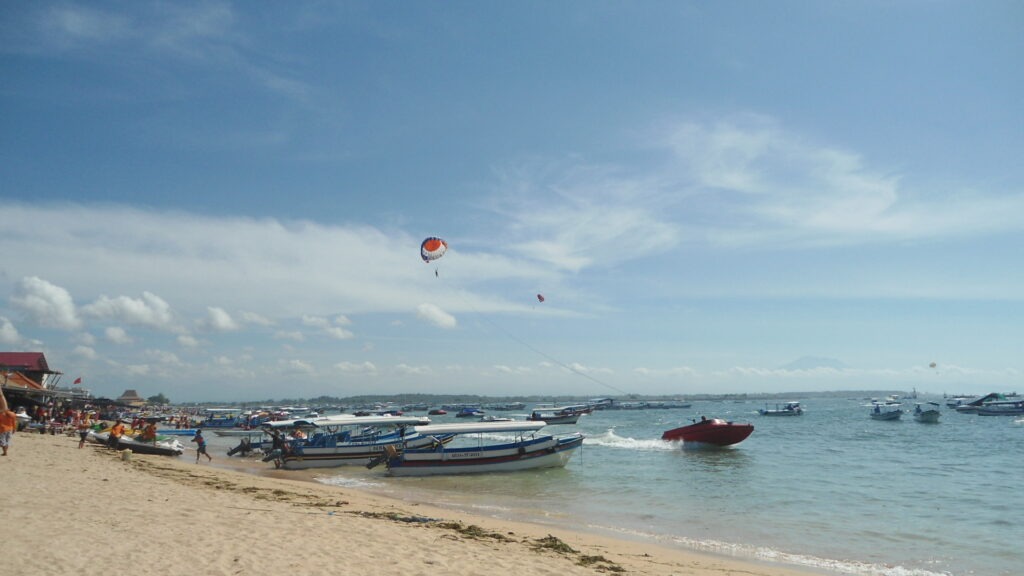 If the adrenaline kick may not be missing even on vacation, then the Bali Wake Park, Pesanggaran, located not far from Tanjung Benoa, is the perfect location for professional or amateur extreme athletes. Whether waker boarding, knee boarding or watersurfing – the sensational water sports arena is optimally equipped for exciting sports and has demanding tours as well as water and cable systems that present the athletes with fascinating challenges.
Tanjung Benoa Sea Turtle Hatchery: For those who care about conservation even in such remote regions, the Bali Turtle Conservatory program is not to be missed. A visit to the sea turtle sanctuary is a fascinating experience for young and old.
The project aims to ensure the conservation and continued existence of the endangered green sea turtle and is particularly popular with children. During a tour of the area by glass-bottom boat, visitors have the opportunity to discover green sea turtles, snakes and water birds and observe their behavior.
Hotels and other accommodation
Excellent hotel facilities, resorts as well as hotel clubs in beautiful locations determine the offer of accommodation in Tanjung Benoa. Most of the hotels are located directly on the beach and have comfortable rooms, quality gastronomic facilities, as well as spa and sports facilities.
Guesthouses and small hotels also offer not only inexpensive alternatives to the large hotel complexes, but also a direct insight into the traditional way of life of the local population.
Conclusion
Tanjung Benoa is an ideal vacation destination for families with children, for a romantic getaway or for that long awaited relaxing vacation.
The colorful tropical vegetation, breathtakingly beautiful sunsets and mild climate, as well as the hospitable people of Tanjung Benoa, all contribute to making a stay in one of the luxurious hotels or simple, traditional guesthouses an equally unforgettable, impressive vacation in Bali.