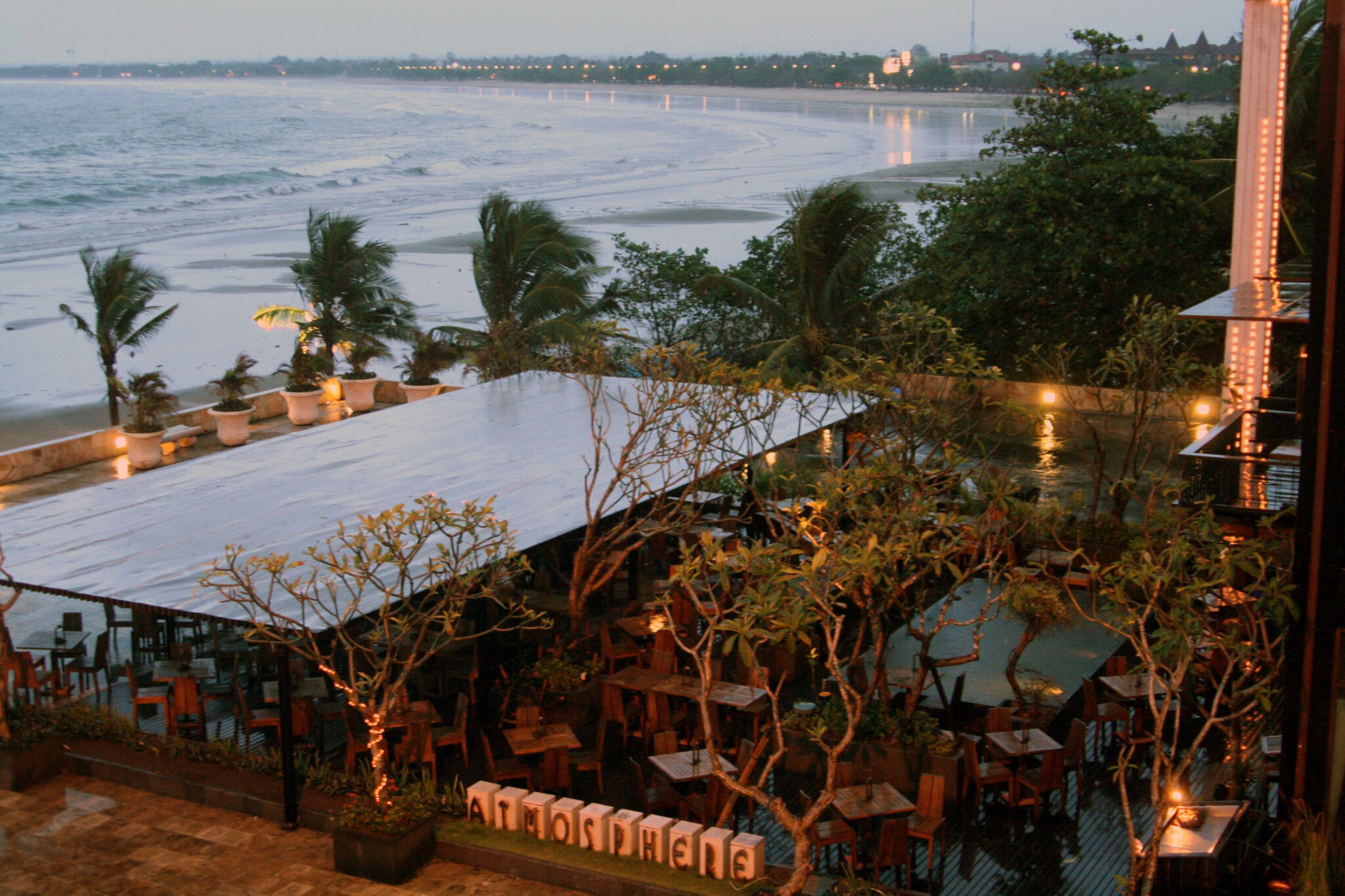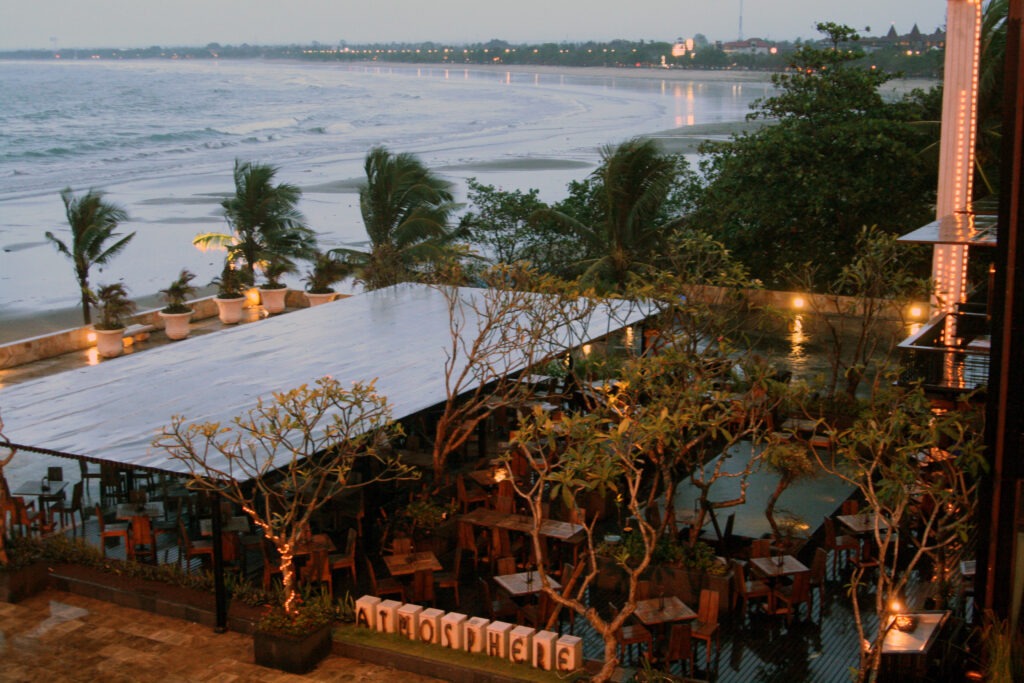 The city of Tuban is located in the south of the island of Bali in Indonesia. The city is a pure vacation paradise and is located near the town of Kuta.
Activities in and around Tuban
Tubans beach borders directly on the Indian Ocean and stretches for miles along the water. The stormy sea is calmed by a reef in the water and invites you to swim at high tide. Tuban Beach is a dark sandy beach that invites you to spend a day by the sea. The beach is also very popular with surfers and quite well known. The experienced surfers are happy to help beginners and show how to stay on the surfboard.
On the seafront you can find many small restaurants, pubs and cafes, which perfectly emphasize the ambience and look inviting. Other beautiful beaches near Tuban are Denpasar and Kuta both known for their sunsets.
Waterboom Park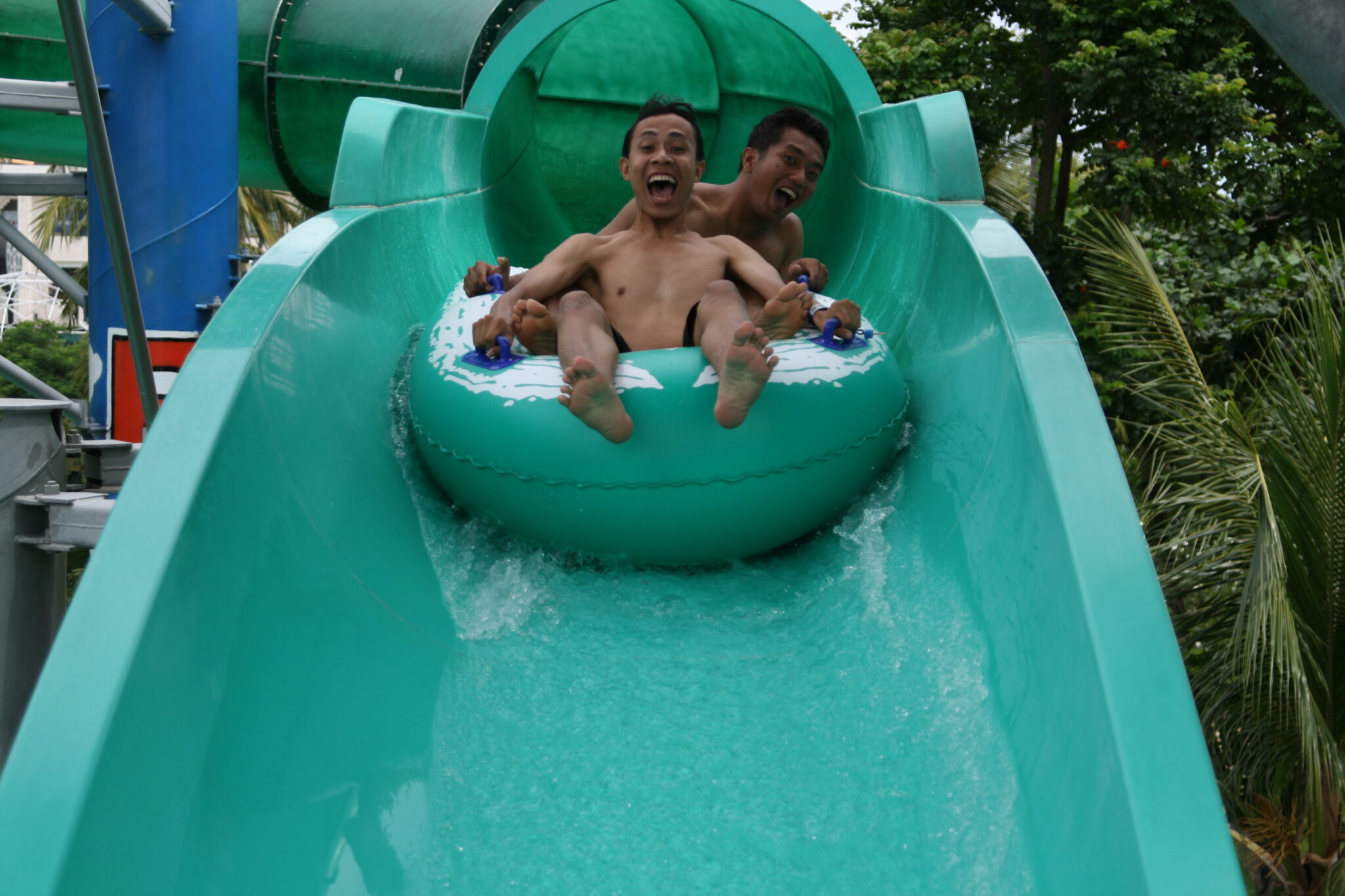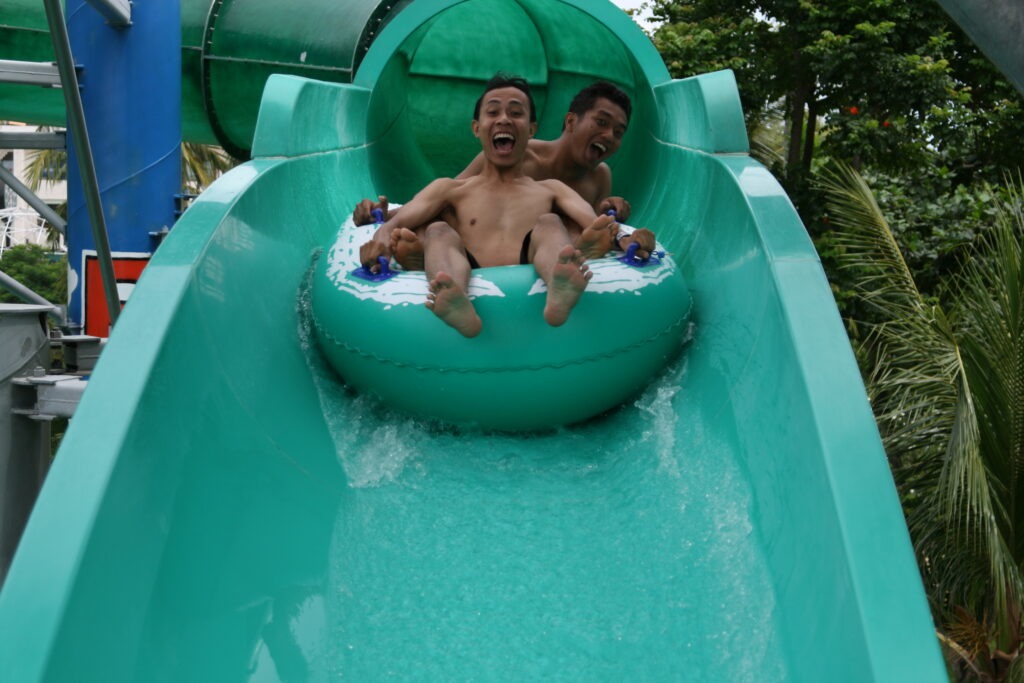 Near Tuba, at a distance of 1.2 km is Waterboom Park. The amusement park specializes in water slides and lots of action. In addition to countless slides that transport you through tunnels and curves into the water, there is also a climbing wall and you can be thrown meters high into the air at the bungee.
Relaxation is also not neglected in Waterboom Park. In addition to a spa, the tropical garden invites you to marvel and some stalls sell various foods and tropical drinks to try.
A unique shopping paradise
In general, Tuban is known as a shopper's paradise. Many big and internationally known brands offer their products in small stores and also you can buy many souvenirs and take them home as a souvenir to show your loved ones at home.
Nightmarkets and clubs
Tuban has a lot to offer besides a lot of relaxation and exuberant shopping trips also at night. Besides Night Markets, where you can spend hours watching the colorful stalls and the many people, the place also has some clubs where you can party and enjoy the evening with other tourists and locals. There are also several karaoke bars where you can show off your skills.
Among the highlights for a vacation in Tuban are the restaurants where you can indulge in Indonesian food. The city has more than 20 restaurants, which are affordable and where everyone can find. Balinese cuisine deals a lot with rice and noodle dishes.
Learn Indonesian recipes at cooking class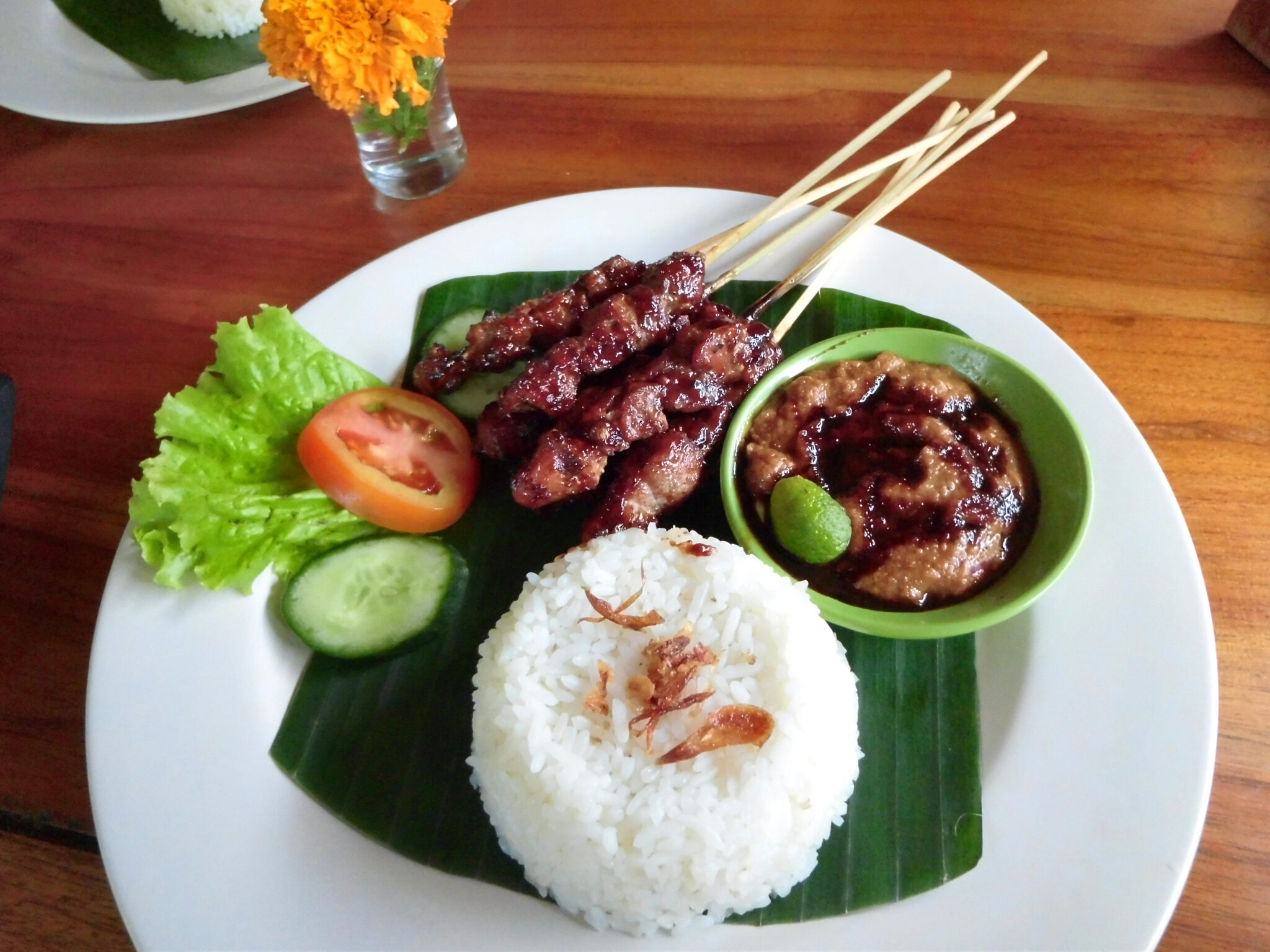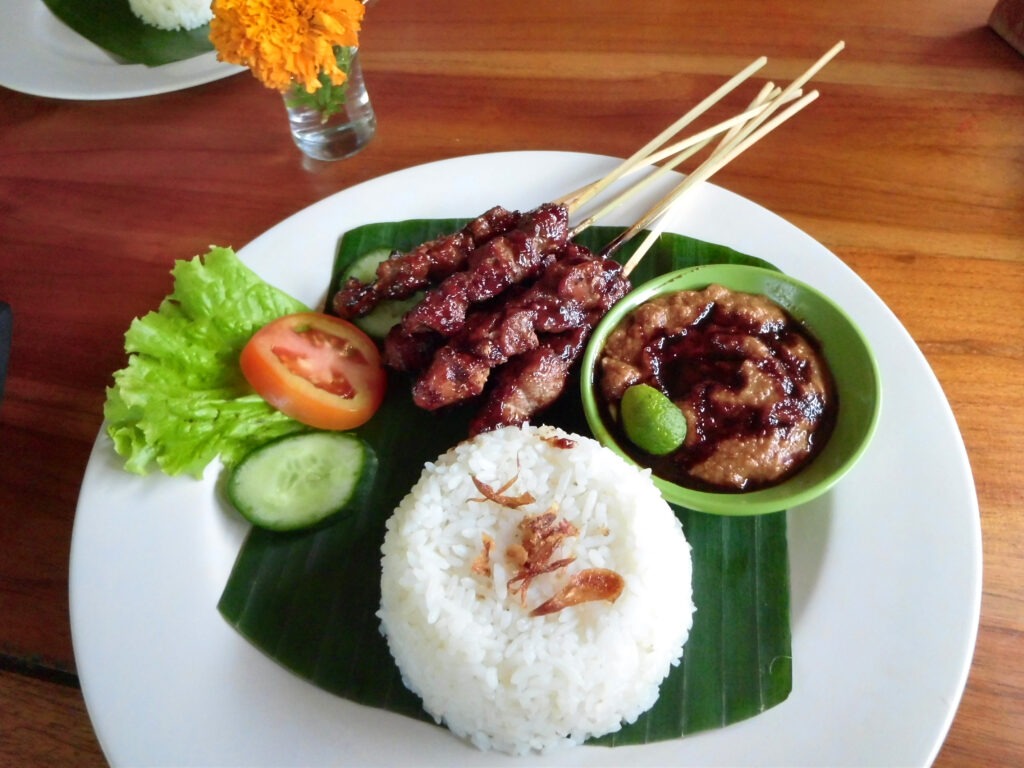 In Tuban, there is also the possibility to take a cooking class and with locals to bring Indonesian recipes to the plate. A common meal with all participants and the coaches rounds off the course and at the same time gives you a small Indonesian course.
Tuban also has a large airport that is perfectly located for travel. Here, too, you can spend pleasant hours watching the planes arriving and departing and marveling at their size.
Another highlight is the Bali Zoo. Here you can discover many exotic animals and experience them up close. On certain days it is even possible to have breakfast with family or friends in the orangutan enclosure and pet the monkeys.
So the vacation in Tuban has a lot to offer but for whom actually?
In principle, anyone can find happiness in Tuban. For families with children there is the large beach, Aqua Park and many stores to stroll, but the place is also great for young people. During the day you can enjoy wonderful exotic drinks on the beach and in the evening you can dive into the nightlife of Tuban.
The city of Kuta is right next to Tuba and yet both cities are like different worlds. Kuta is very lively and fast moving. If you want to avoid this hustle and bustle during your vacation, Tuba is the right place. The place is more relaxed, yet close enough to the action to spend a few hours in the center.
Due to its exclusive location, you can travel quickly from one attraction to the next, both on foot and by cab.
Luxury hotels
The hotels in Tuban all belong to the upper class and offer pure luxury. Most hotels are equipped with a large pool and immerse you in Indonesian culture.
So, if your attention has now been drawn to a vacation in Tuban, nothing stands in the way of your trip to this paradise. Indonesian cuisine and luxurious accommodations perfectly highlight the beautiful location right on the Indonesian Sea. Due to the central location, the activities around Tuban and the neighboring towns are easy to reach and yet you can relax in the town itself.
Related Websites:
If you are interested in exploring Tuban and its surroundings, please find below some links with useful information about the town and its surroundings.