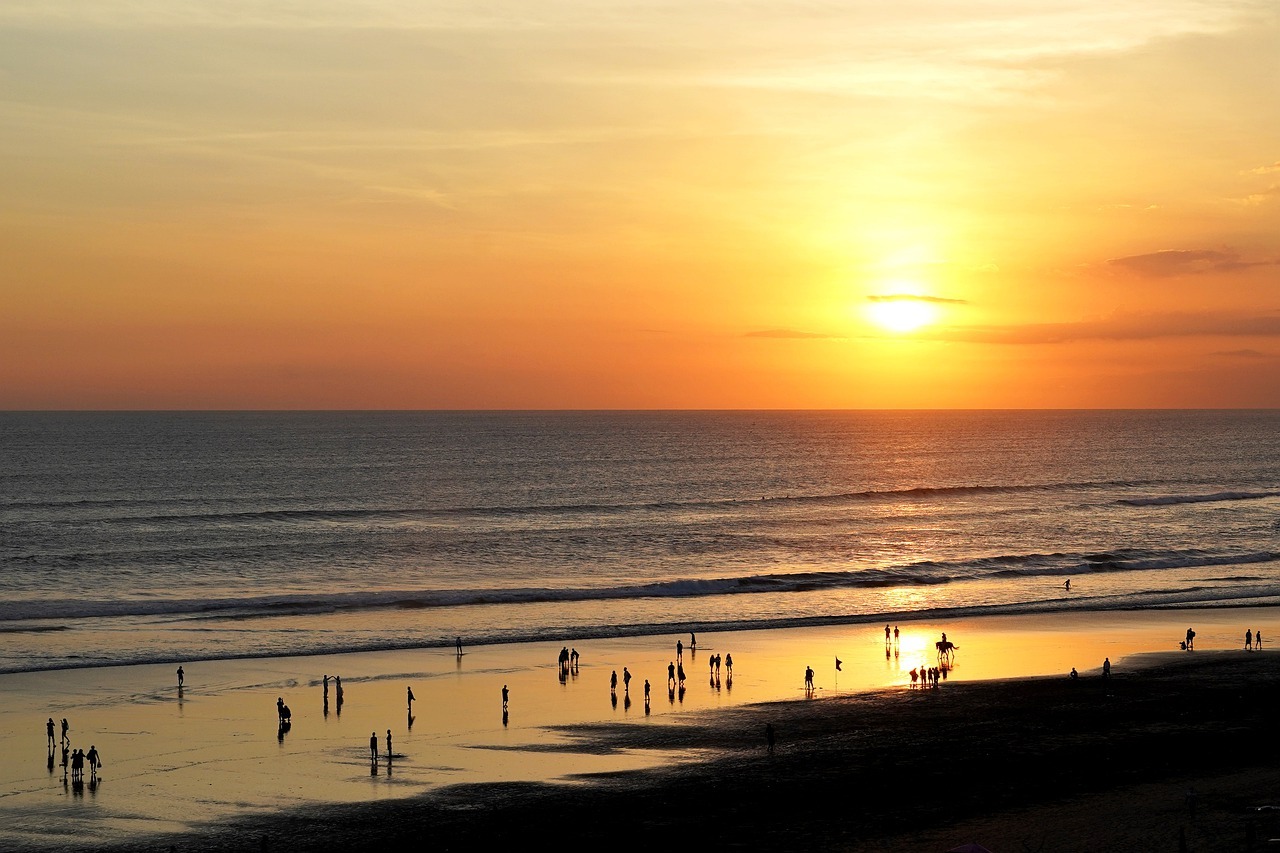 As you can already see from the headline, the rather small town of Seminyak is located in the west of the beautiful island of Bali. On the one hand, this means guaranteed, dreamlike sunsets with mild sea breezes.
On the other hand, Seminyak offers much more for the active as well as the relaxation seeking guest.
Seminyak at a glance
The inspiring place has about 1500 m long golden sandy beach, which, depending on the tide, is up to 100 m wide. The surf, which is characteristic for the west coast of Bali, also makes Seminyak attractive especially for surfing enthusiasts.
Swimming is possible on the west coast of Bali as well as in Seminyak, but it is recommended to be a solid swimmer, as the surf does not allow for relaxed fun splashing. The beach area is lined with several beach bars that invite you to relax and enjoy.
Due to the middle to upper class hotels also located on this beach section, there is also a wide range of upscale gastronomy and exclusive cocktail bars.
Seminyak stands out from other places on the west coast with much more flair. It should be noted that the slightly higher price category on site is also reflected in the settlement of exquisite boutiques and gourmet restaurants.
A proportionally higher density of luxury hotels and spas can also be found in Seminyak in this context.
Activities in and around Seminyak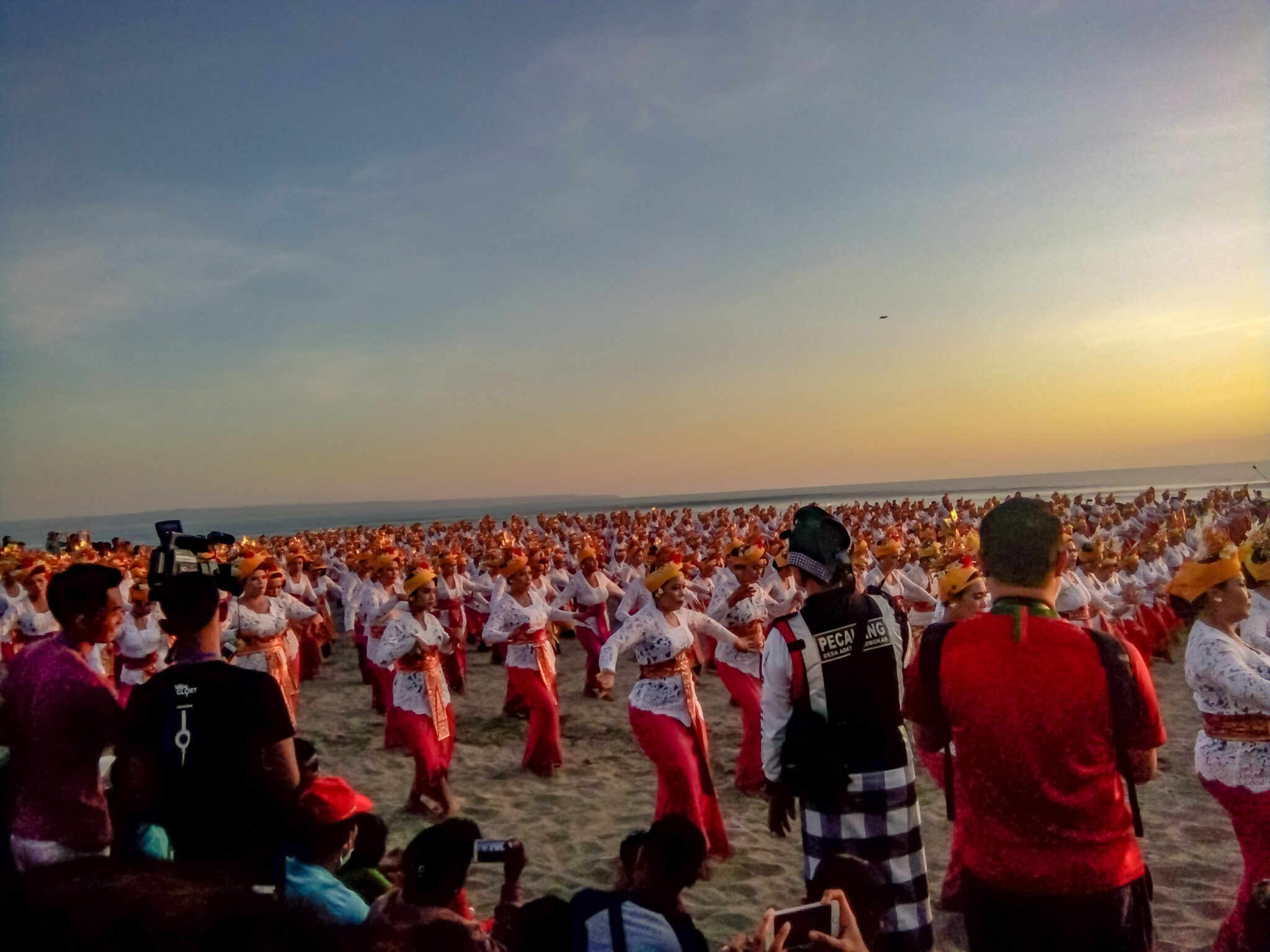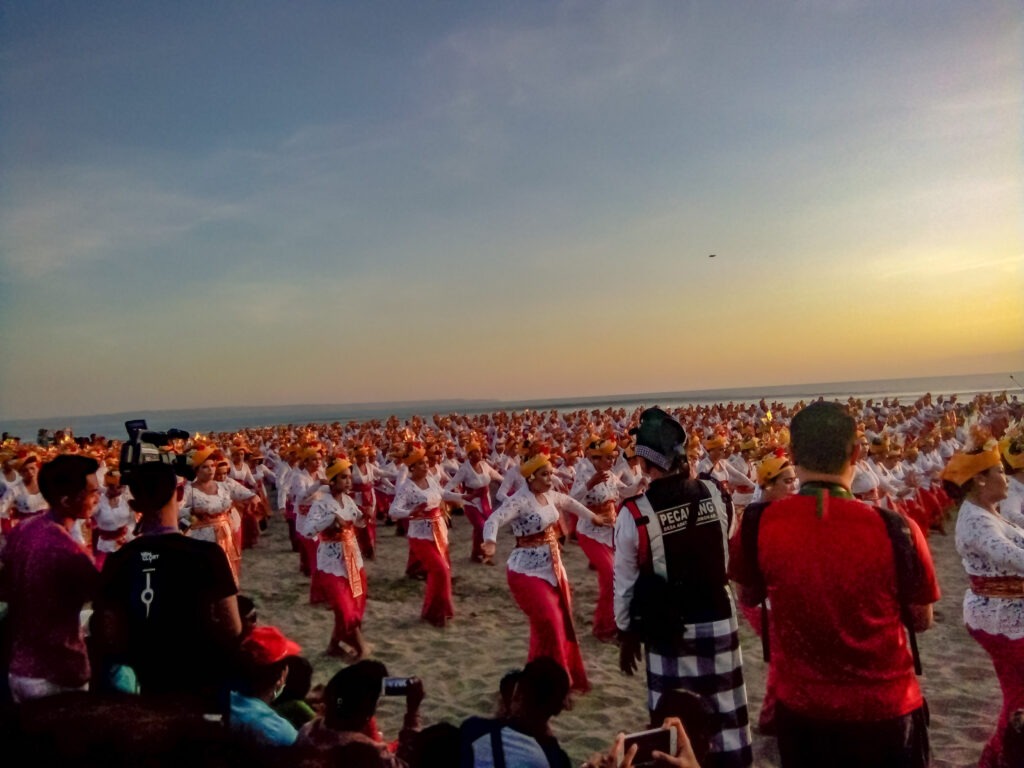 Seminyak attracts primarily a younger, more active target group of vacationers. As mentioned before, the surf and the sometimes high waves make the beach area ideal for surfers who want to take advantage of the chance to catch the perfect wave.
The clientele on the beach is predominantly very open-minded, sociable and active, so that you can quickly make friends playing beach volleyball, soccer and other group sports. Towards evening, when the red-golden sun sinks into the sea, the numerous beach bars are well frequented and invite you to relax with tropical cocktails and sundowners. A chill atmosphere prevails among like-minded people who also like to unwind.
Designer boutiques and art galleries
Seminyak is also known for its large repertoire of designer boutiques. Especially stylish wardrobe is sold here. But there are not only boutiques but also many local designers and galleries that offer an appealing selection of sophisticated clothing of various styles. Established as a surf spot, there are of course stores for surf and sportswear.
Local art galleries open new horizons for lovers of modern and classical art.
Seminyak has a large density of art galleries that deserve the name and are not slightly better souvenir stores as elsewhere. Here tasteful art from painting, woodwork to craftsmanship is offered for sale in exquisite galleries. The local galleries captivate with a range of individual art; mass-produced goods will not be found there, which is not to say that the need for small and dignified souvenir stores is not also met in Seminyak.
Miles of sunset beach strolls are as coveted as dining at upscale restaurants that offer an abundance of local and international specialties.
Seminyak Nightlife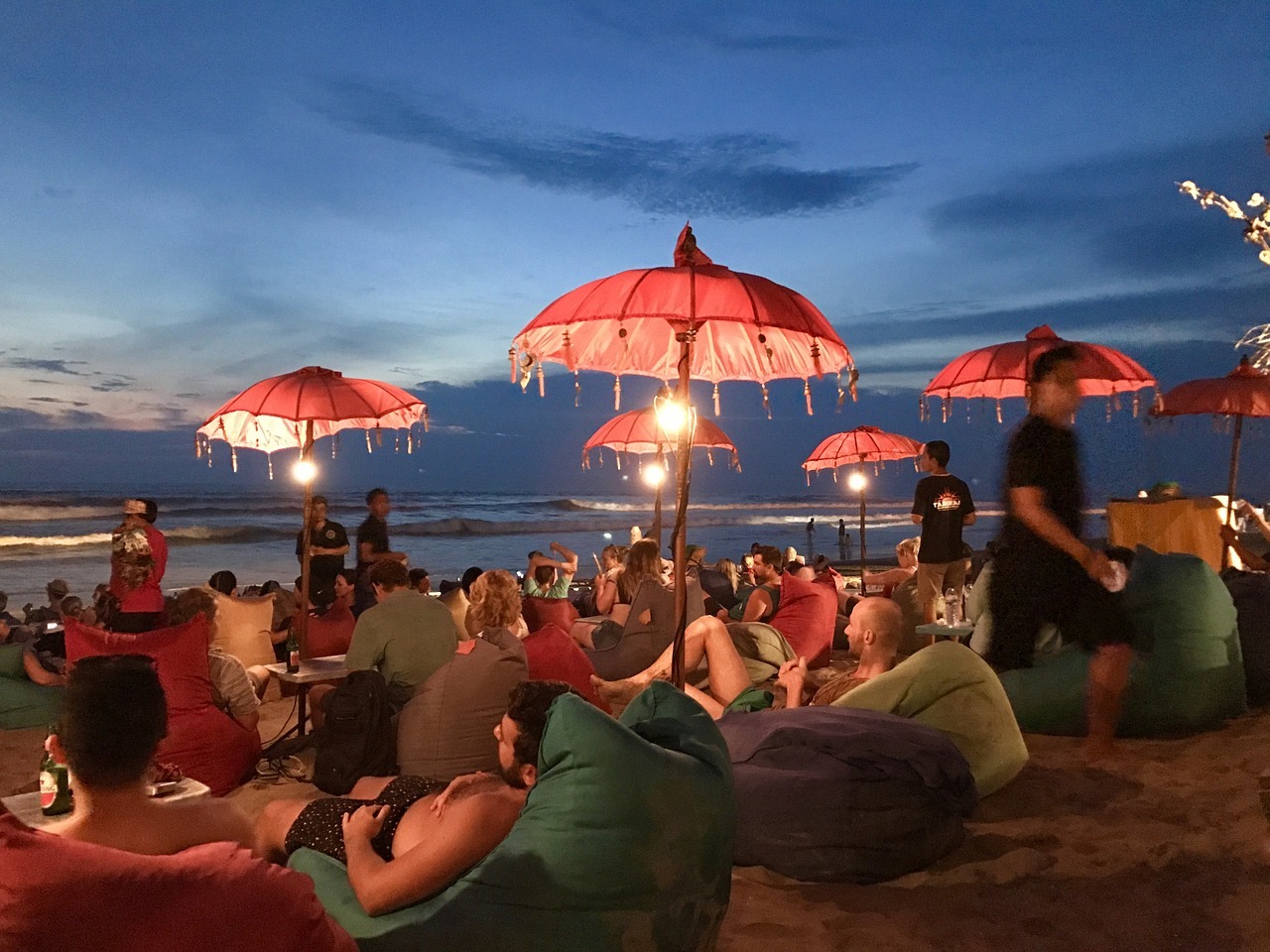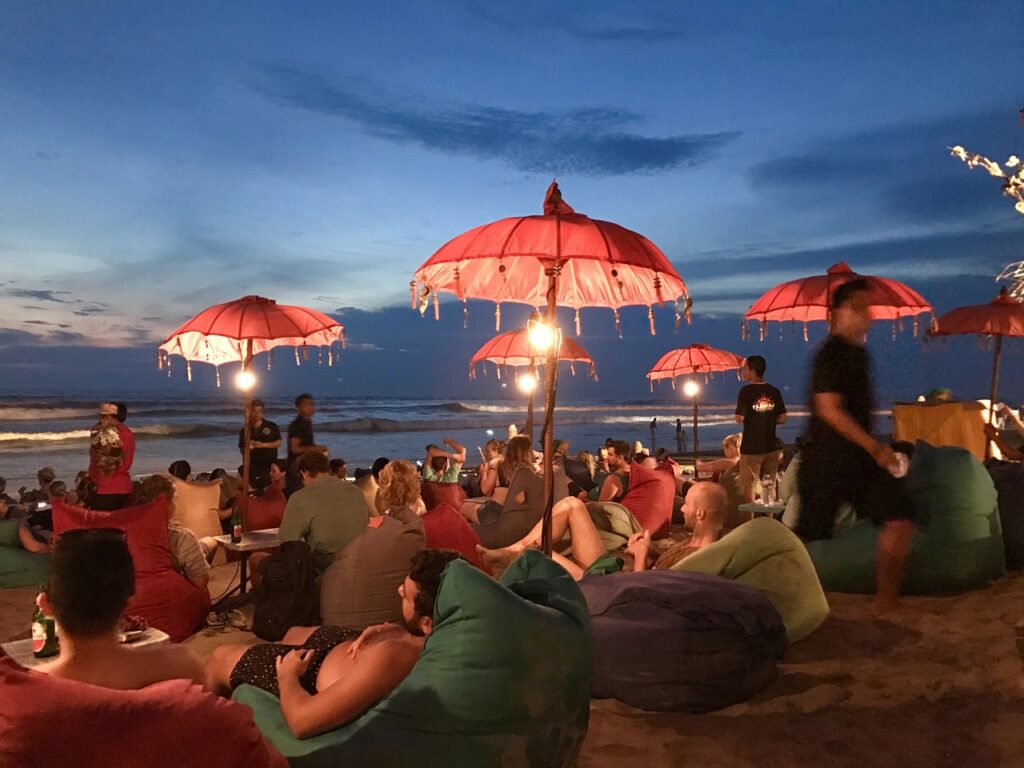 The nightlife in Seminyak deserves a special mention. A wide variety of bars and hip clubs are a magnet for party-loving vacationers. In the process, the place crystallizes as a real scene tip for spontaneous party nights.
Hip clubs are the "Hu'us", which offers several bars and dance floors as well as a pool area, or the "Double Six", which even has a bungee tower for brave party lovers.
Seminyak has long been established as one of the hip nightlife centers.
Stay overnight in Seminyak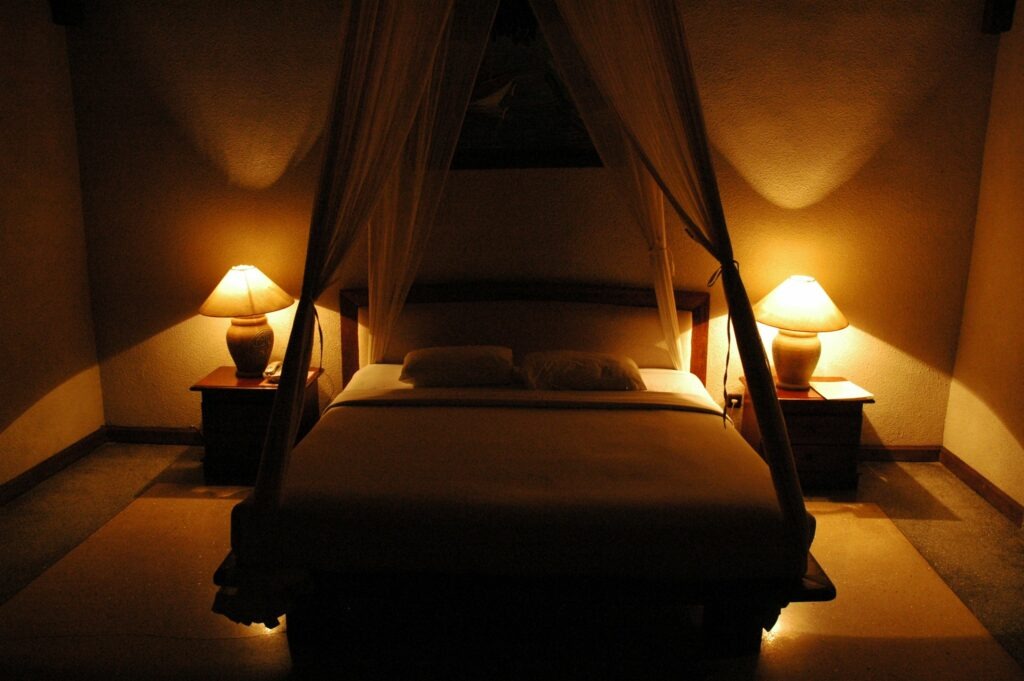 In addition to good mid-range to luxury hotels, there are a few special features of places to stay in Seminyak that are worth highlighting.
For those who want to dream at night under a clear starry sky of the southern hemisphere, an overnight stay in a beach bubble is recommended. Equipped with comfortable bed in a pleasant atmosphere, here you sleep in a kind of transparent bubble and thus have a magnificent view of the starry sky,; protected from mosquitoes and sand.
For a break from the hustle and bustle, luxuriously appointed tree houses offer unimaginablepossibilities, while you enjoy the wide view over the tropical landscape from the whirlpool at airy heights.
Traffic and connectivity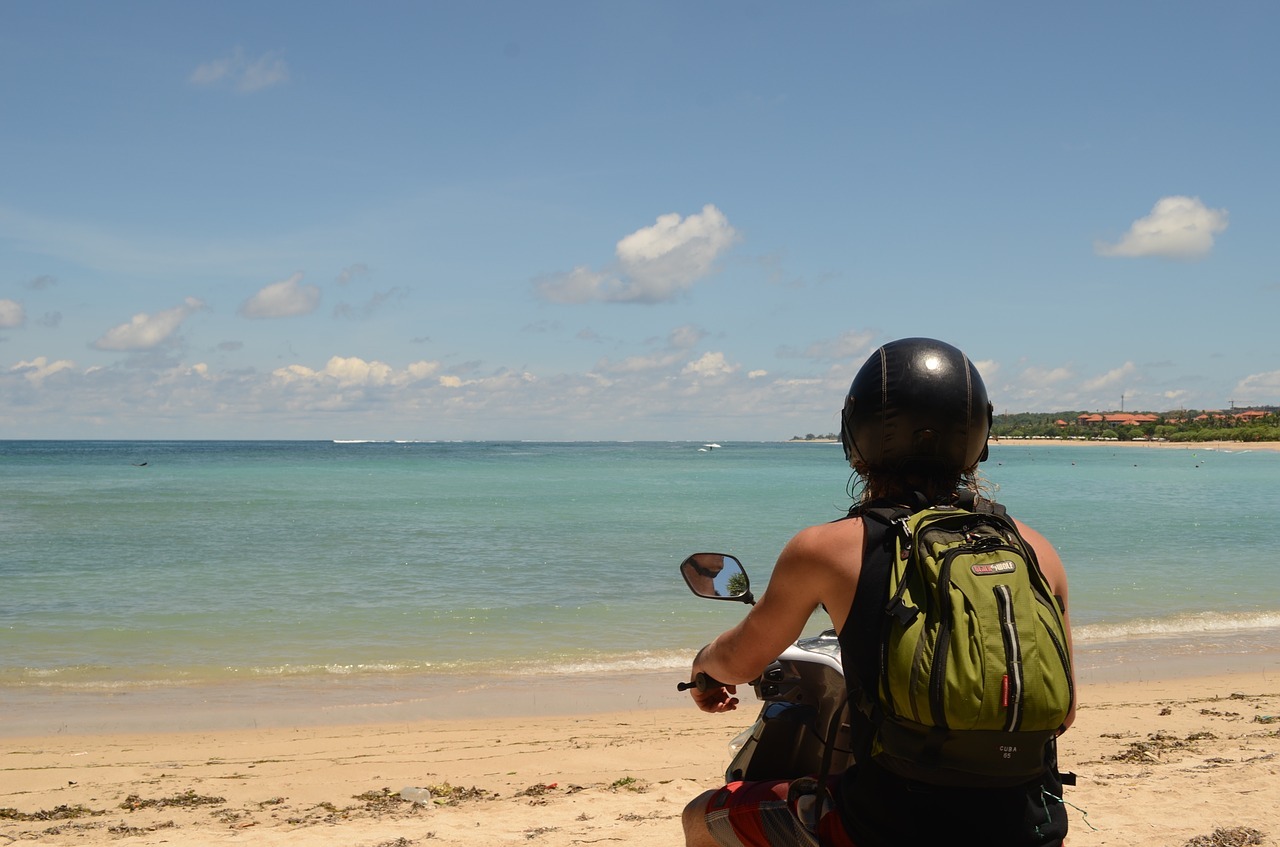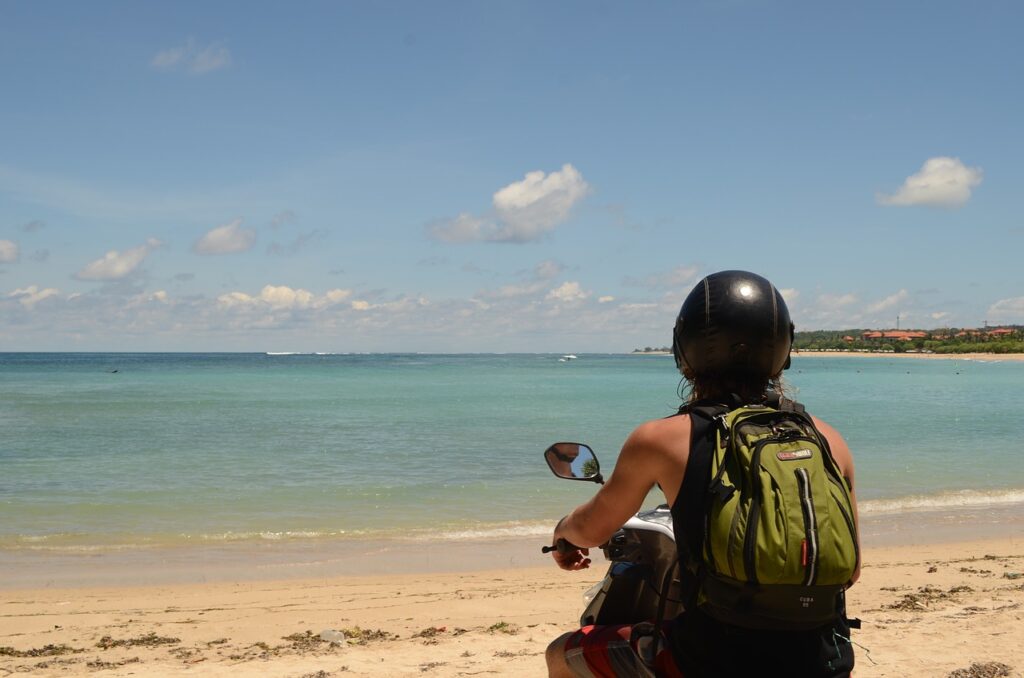 The traffic on the west coast of Bali, and thus also in Seminyak, is often chaotic for Europeans. The fastest way to get around is with a scooter, which you can rent virtually anywhere with an international driver's license.
However, you should be able to move safely on such a vehicle and not be made nervous by the constant honking of other road users.
This information by the way: honking is not necessarily considered in Bali as a sign of warning or disapproval of the driving behavior of other road users but rather as a "polite" gesture of attention in the sense of "Hello, I'm driving here right now, please have me in sight".
Related Websites:
Conclusion:
Seminyak is recommended for the active vacationer with a desire for activity and nightlife as well as for the lover of luxurious spas and upscale gastronomy